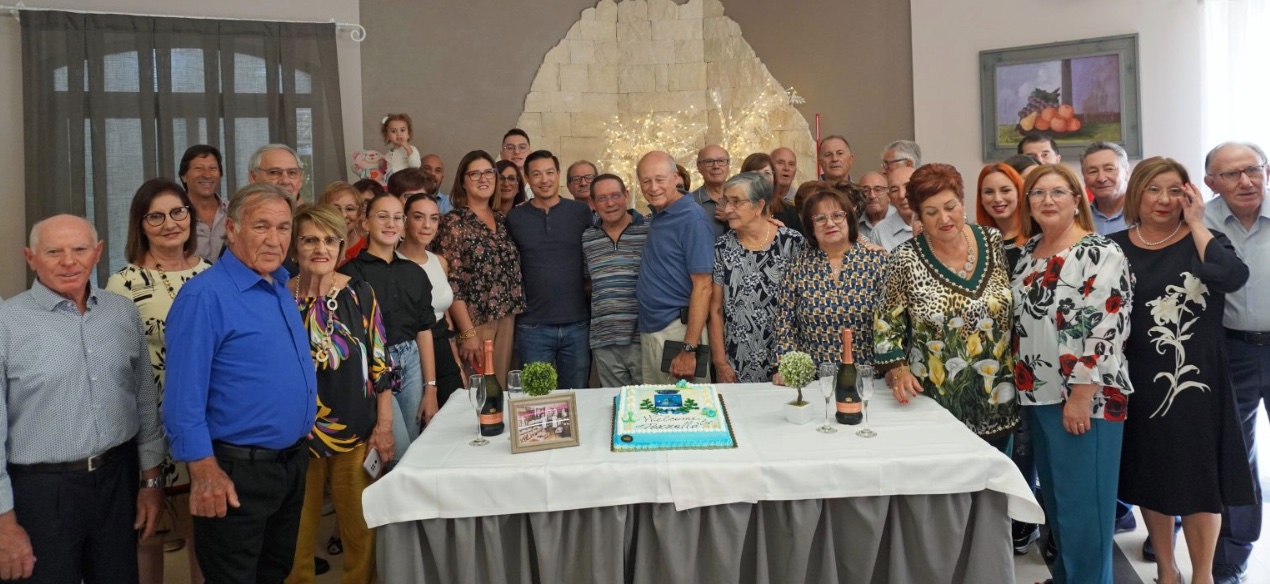 02/22/2023 by foodstoriestravel 0 Comments
A Heartfelt — and Delicious — Sicilian Homecoming
Story by Jeff Roberts published February 2023 on The Bridge, a "Central Vermont's Free, Independent, and Local News Source."
"This is a story about a Montpelier family finding their people in present-day Italy. But the story began in 1885 with the birth of Carmelo La Terra Bellina ("Carmelo" meaning "the beautiful earth") in Pozzallo, Italy, a small city on Sicily's south coast. The city's location on the Mediterranean contributed to its value as a seaport and reflects the island's multiple layers of war and conquest from pre-historic settlers to Phoenicians, Greeks, Romans, Moors, Normans, and finally the Bourbons. During World War II, allied troops landed just west of Pozzallo as part of Operation Husky."
"In 1905, Carmelo sailed from Naples, arrived at Ellis Island, and eventually made his way to Middlebury, Vermont. Five years later, he married Maria (Mary) Vallino. Their first son, Joseph, was born in 1911. Jim's father, John, arrived in 1913. The family moved to Burlington's Little Italy, where Carmelo opened a grocery store at Cherry and Battery streets. A wonderful late 1920s photo depicts him and Joseph in the store. As frequently happened, the entire family lived above the store. Sadly, the neighborhood, including the Bellino market, was demolished in the 1960s as part of the federal urban renewal program."
Photo credit Jeff Roberts.