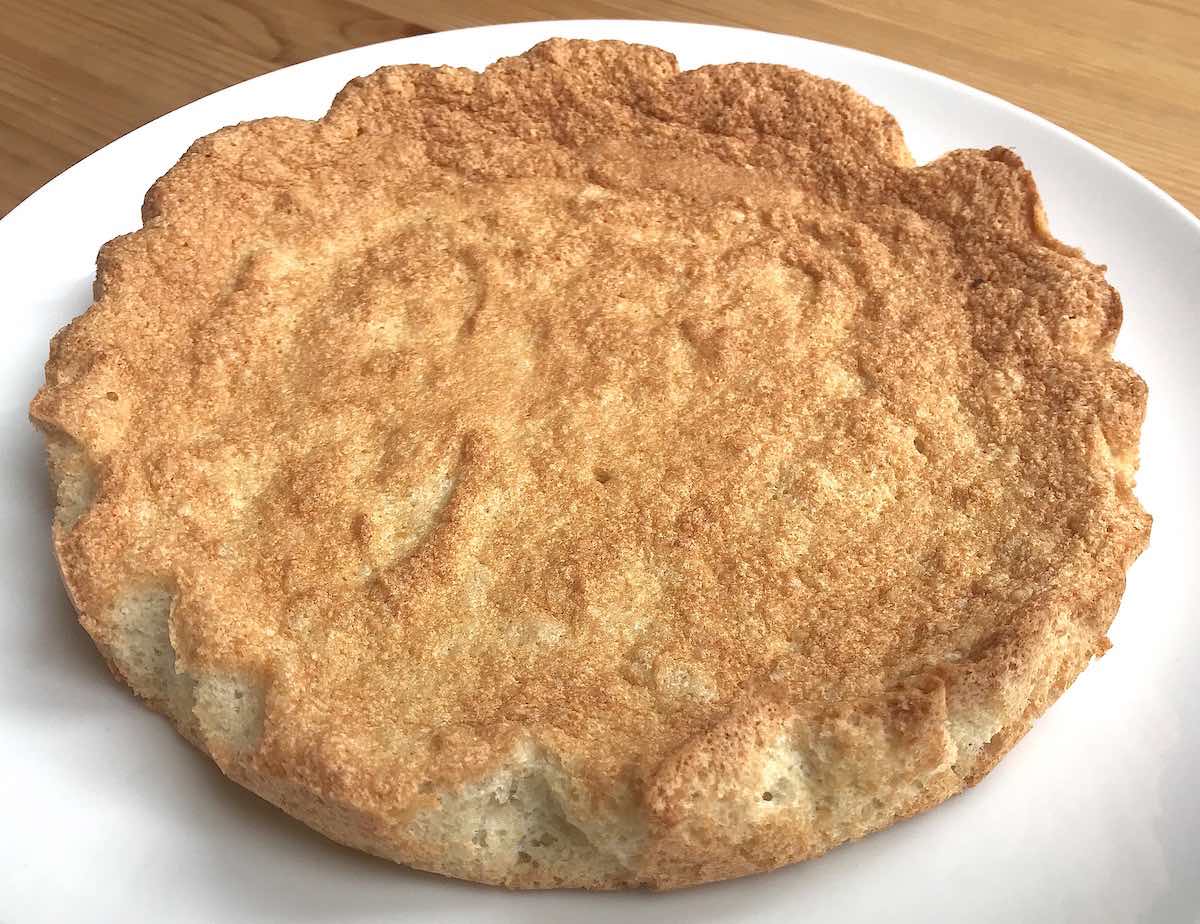 11/28/2018 by Cristiano Bonino 0 Comments
Almond Cake
By Silvia at Azienda Agricola Mandranova near Agrigento in Sicily.
 
You might enjoy this recipe on our tours in Sicily or try at home using just a few ingredients!
Ingredients for 6 people:
200 grams (4-5) egg whites
135 grams (2/3 cup) of sugar – I prefer to use only 75 grams (1/3 cup)
150 grams peeled almonds
zest of 1 organic lemon 
Directions:
Separate egg whites from yolks. Whip egg whites with a pinch of salt until it becomes frothy
Put sugar, almond and lemon zest in food processor until this mixture is finely blended 
Then fold very gently the whipped egg whites into the mixture, trying to keep it fluffy and soft
Pour the batter in a ~10-inch pan 
Bake for about ~35 minutes at 360 F.
Let it cool, then slice, and buon appetito.