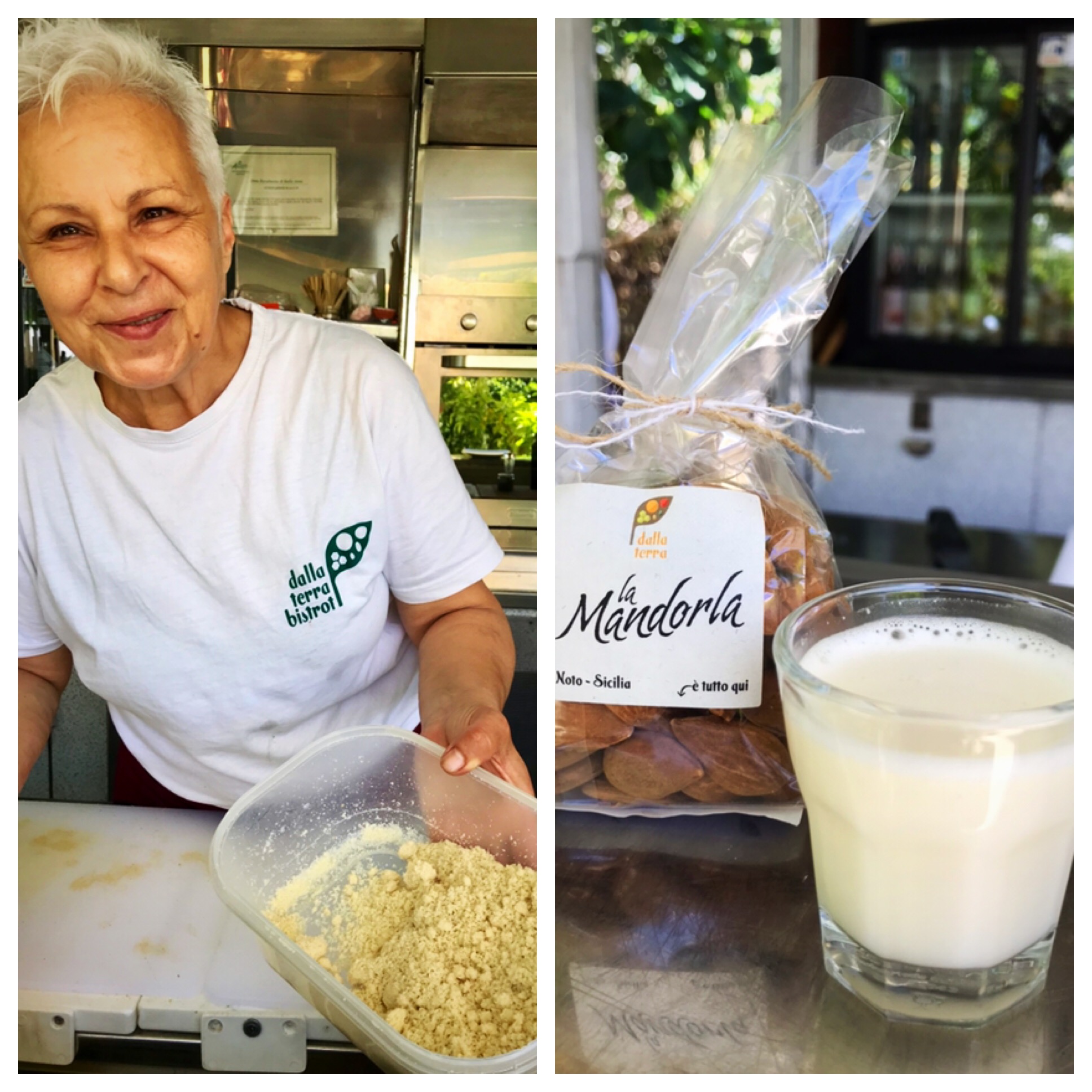 07/16/2019 by foodstoriestravel 0 Comments
Almond Milk
By Grazia at Dalla Terra Bistrot near Noto in Sicily.

Grazia uses her homegrown almonds to make this healthy beverage! You might enjoy this recipe on our tours in Sicily or in other regions in south of Italy where this beverage is popular, given the local almond production.
Ingredients for ~1 liter (~1/4 gallon) of almond milk:
200 grams of raw almonds 
1.5 liter (~0.4 gallons) of water
100 grams of sugar (we used none)
Directions:
Soak almonds in 0.5 liters (0.125 gallons) of water for at least an hour or even overnight (this will help reach a better final consistency)
Toss the water and peel almonds 
In a food processor blend the peeled almonds with a new 0.5 liter (0.125 gallons) batch of water
If you like add sugar (or honey) or not as we did, just to keep it more natural
Add the remaining 0.5 liters of water and continue blending
Strain the almond milk through a cheesecloth or flour sifter or similar
We suggest not to discard the almond pulp and use it for smoothies, cookies, and other recipes
Store almond milk in the fridge
This yummy and healthy beverage can last for 4 days or so in the fridge and in Sicily is usually enjoyed cold as a thirst quencher.