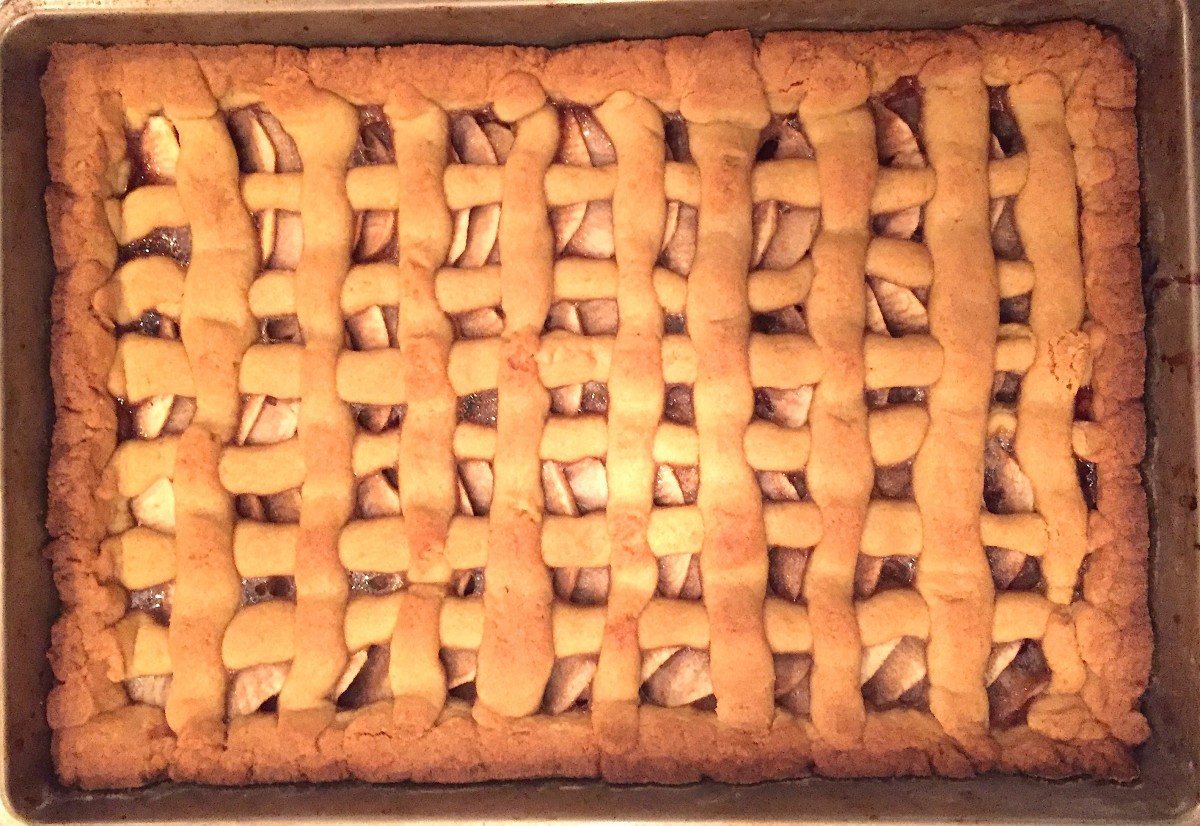 12/14/2015 by Cristiano Bonino 0 Comments
Apple Tart (Crostata)
By Davide Marchegiano, our Piedmontese Trip Designer and Guide.

This recipe was inspired by Davide's mamma and you might enjoy this torte on our tours in Piedmont and other regions of Italy!
Ingredients for 6 people:
1.5 cup (200 gr) of all purpose flour
1/2 cup (100 gr) of butter
1/2 cup (100 gr) of sugar
2 egg yolks
1 tsp of baking powder
1 pinch of salt
1 cup of jam 
2 apples
Directions:
In a bowl mix room-temperature butter with the egg yolks, sugar, flour, baking powder and salt
Grease and lightly flour a cake pan
Put the mixture into the cake pan and shape it with your hands
Top it off with jam and slices of peeled apples on top
Bake in the oven for 30 minutes at 400F
Buon appetito!