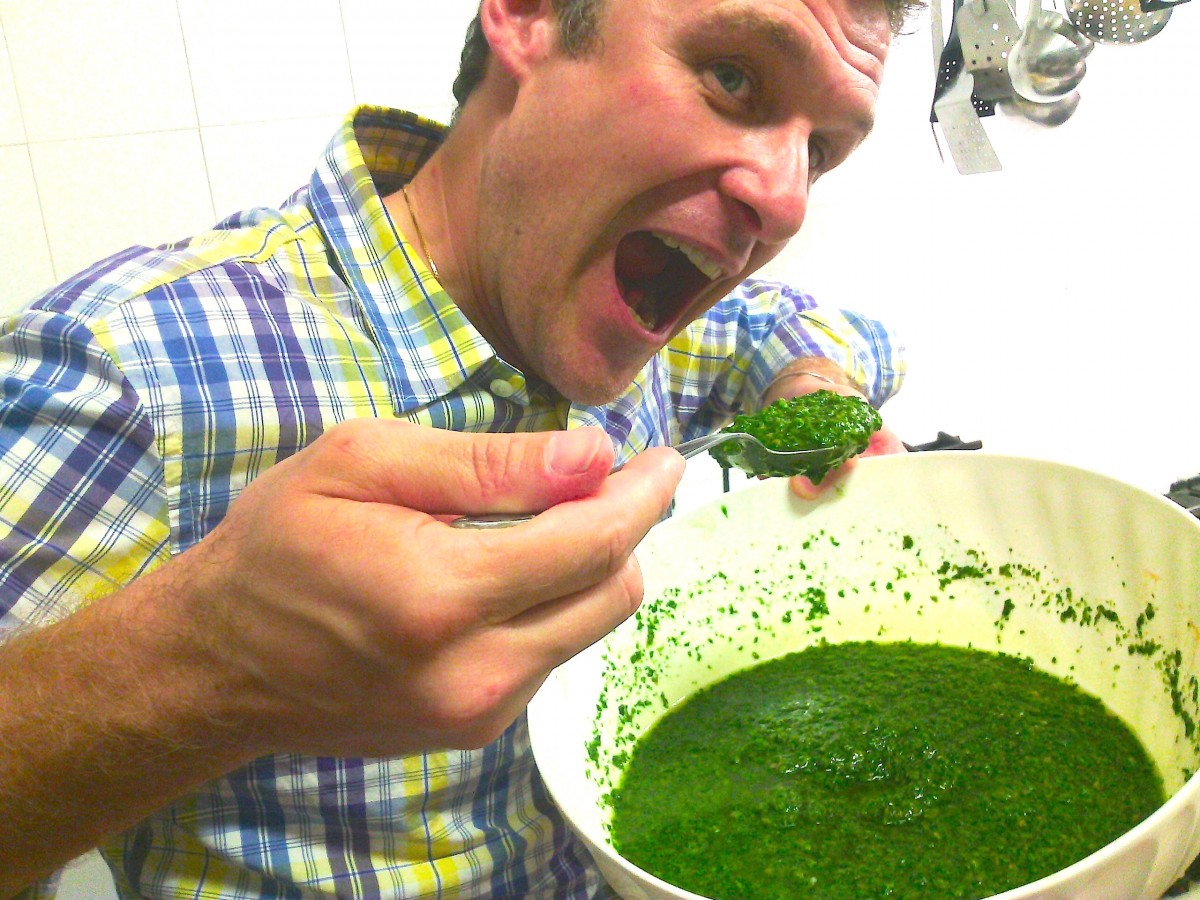 12/10/2015 by Cristiano Bonino 0 Comments
Bagnet Vert (Green Sauce)
By Piedmontese chef Piera at L'Infernot Restaurant and B&B.
 
The traditional recipe was inspired by the Piedmontese chef Piera at L'Infernot Restaurant B&B. You might enjoy this recipe on our tours in Piedmont!
Ingredients for 4 people:
2 cups of parsley 
1 egg 
1 slice of bread
1 Tbsp of vinegar
3 fillets of anchovies 
1 Tbsp of capers
1 garlic clove
1/3 cup + 1 Tbsp of EVOO
Salt to taste
Directions:
Wash, dry and chop the parsley finely. The traditional recipe utilizes the mezzaluna [half moon] and not the blender!
Hard boil the egg and separate out the egg yolk
Remove the crust of the bread slice, soak the soft part of the bread in vinegar and squeeze it
Mince the half garlic clove. (If you love garlic use a whole one!)
Combine anchovies, capers, egg yolk, 2 Tbsp of squeezed bread, minced garlic and parsley and continue chopping them together very finely
Put this mixture into a bowl and keep adding EVOO until you obtain a fine sauce
Taste and adjust with salt as needed
This sauce works as a dip for raw veggies or you can use it to top boiled meat, soft cheese or simply a piece of bread as we do in Piedmont. Buon appetito!