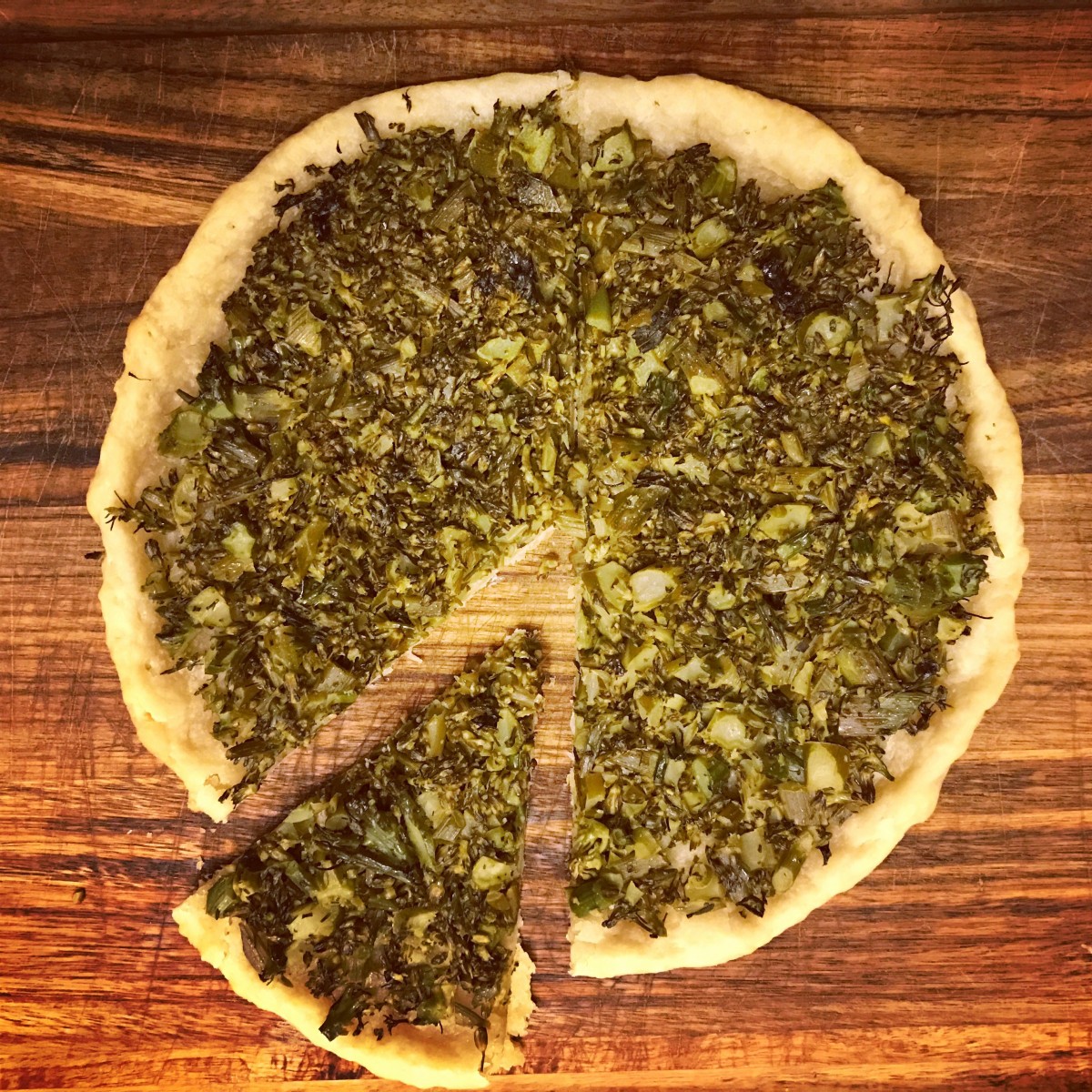 04/24/2017 by Cristiano Bonino 0 Comments
Broccoli Savory Pie
By Cristiano Bonino.

Enjoy this vegan version of a traditional savory pie (although the use of butter is more typical) on one of our cooking classes in Massachusetts, or try it at home using only a few ingredients!
I can't remember a specific person who gave me this recipe. It's the result of many trips and many conversations with housewives, sommeliers, chefs and food lovers—not to mention plenty of tastings in homes, bakeries and restaurants all across the beautiful Italian peninsula!
Ingredients for 6 people for the dough:
1 cup all purpose flour
1/3 cup water
1/4 cup EVOO
1/2 tsp salt
Directions:
Make a small "mountain" with the flour, then a "little crater" in the middle. Start to sprinkle some salt here
Then pour water little by little, and finally add the EVOO to incorporate all the ingredients
Knead to get your dough smooth and consistent 
Let the dough ball rest in the fridge for 1 hour covered by a cloth or towel
In a pre-oiled tray make a thin layer of dough using your fingers pressing evenly all over
Prick the dough with a fork in different points and cook in the oven at 400 degrees for at least 25 minutes
Then take the tray out and add broccoli filling (see below) evenly on top 
Continue cooking in the oven at 400 degrees for another 5 minutes
You can prepare this dish in advance and then warm it up in the oven for 5 minutes before serving
Ingredients for the filling:
2 Tbsp EVOO
2 cups water
4 broccoli (you can also use cabbage or kale or spinach, or other veggies you like)
2 garlic cloves
1/8 tsp salt
Directions:
Clean the broccoli and separate tops (or florets) from stems
In a pot over medium flame steam (or add more water and boil) broccoli tops in water for 5 minutes (I usually cook the stems and use the remaining water to make a nice soup)
Peel and sauté the garlic (finely minced or whole, your choice) in a pan in 2 Tsp of EVOO until light brown
Then add the steamed tops and cook them for at least 5 minutes, adding salt and water from the pot, if needed 
Buon appetito!