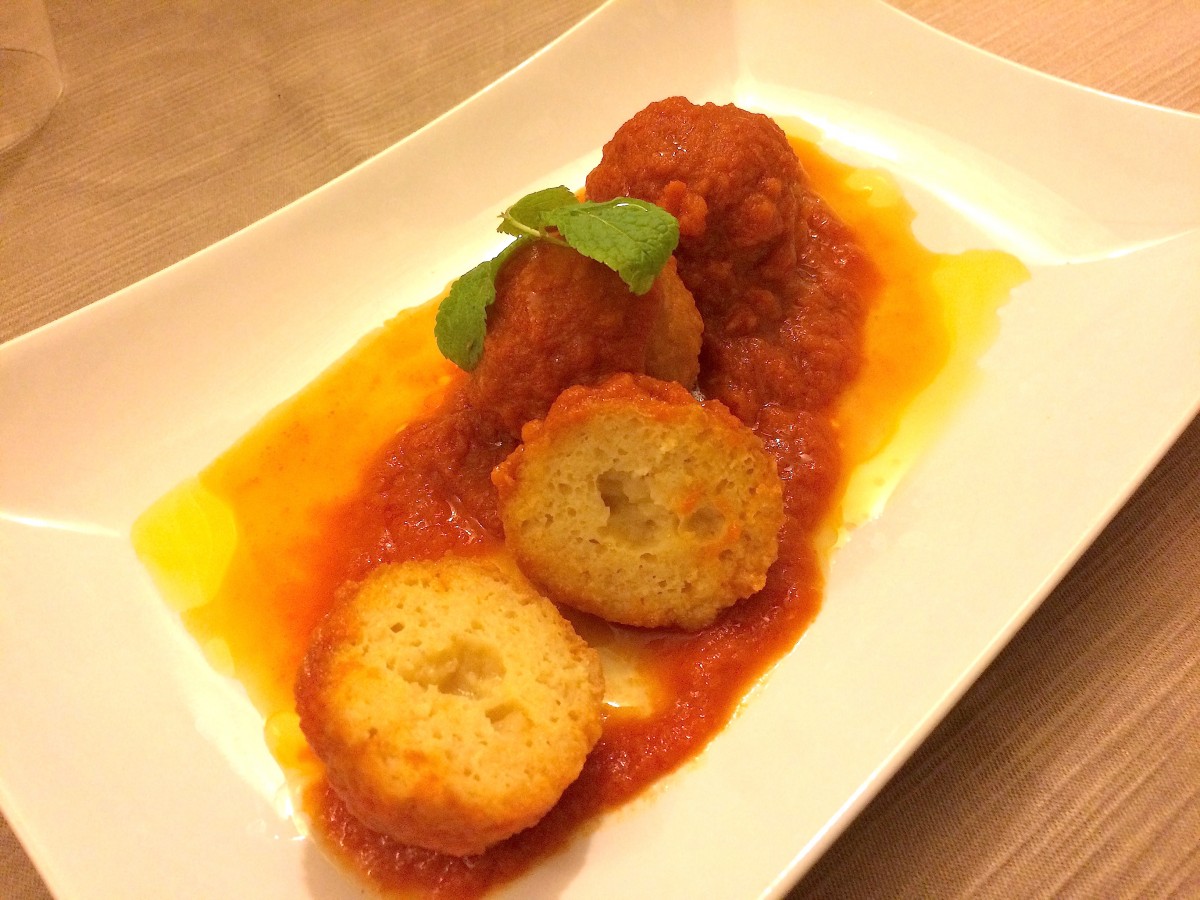 11/22/2016 by Cristiano Bonino 0 Comments
Cacio e Ova (Cheese and Eggs)
By Chef Assunta D'Ermes at Restaurant Osteria del Borgo in Molise.

Enjoy this traditional recipe on our tour in Molise or try it at home using only a few ingredients!
Ingredients for 4 people:
5 eggs
200 gr finely ground up breadcrumbs
600 gr grated mixed cheese (30% Pecorino – 70% Grana Padano or Parmigiano Reggiano)
1/2 cup + 4 Tbsp of EVOO 
1/2 tsp of finely chopped-up parsley
500 gr of diced tomatoes or tomato sauce
1 garlic clove
1/2 medium onion
1 celery stalk
1 carrot
a few leaves of basil (if in season!)
Directions: 
In a bowl mix the breadcrumbs, grated cheese and parsley together 
Beat the eggs and mix them together with the above. Make balls from this mixture, adjusting the consistency as necessary – i.e. add another egg if too dry or more cheese if too moist
In a frying pan heat 1/2 cup of EVOO at a high temperature and fry the hand-made balls. Then remove them onto a plate covered by an absorbent paper towel in orfer to drain off excess oil
In a medium pot, use 4 Tbsp of EVOO to cook the garlic clove until it is golden-brown
Remove the garlic and add chopped celery, onion and carrot
Add the tomato saauce (or diced tomatoes) and cook this mixture until it is smooth
Adjust with salt to your taste and add basil (if in season!)
Add the hand-made balls and cook for 10 more minutes until they become soft and spongy
Buon appetito!