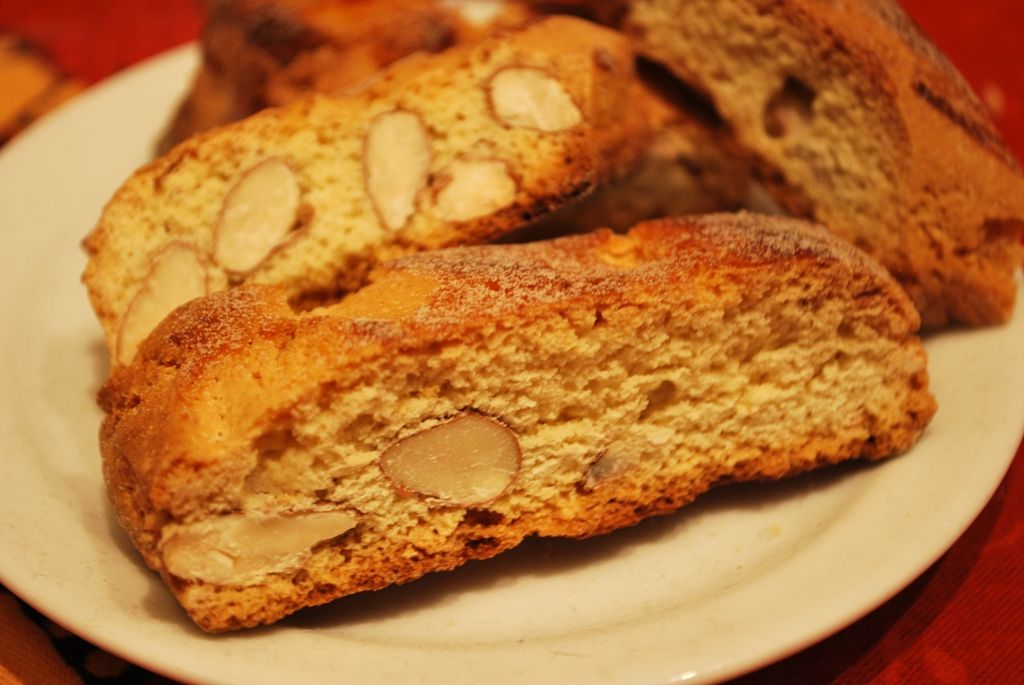 11/10/2015 by Cristiano Bonino 0 Comments
Cantucci (Tuscan Cookies)
By Elisa Cucini from Agriturismo il Molinello in Tuscany.

You might enjoy this recipe on our tours in Tuscany!
Ingredients for 4 people:
250 gr (2 cups) almonds (not peeled)
6 eggs
280 gr (1 and 1/3 cup) sugar
100 gr (½ cup) butter
500 gr (4 cups) all-purpose flour
16 gr (1tsp) of baking powder
pinch of salt
Directions:
Roast almonds in the oven at 380F for 3-4 mins
Beat 4 eggs + 1 egg yolk with sugar until the mixture is white and foamy
Add melted butter and mix
Add flour and baking powder
Add roasted almonds and mix evenly
Roll the dough into a stick and lay it on a tray, brush it with 1 beaten egg
Cook at 380F for ~20 mins
Take out of the oven and allow to cool
Slice diagonally: these are "cantucci!"
Put the cookies back on the tray and cook at 340F for 10-15 mins and then enjoy with vin santo
Buon appetito!