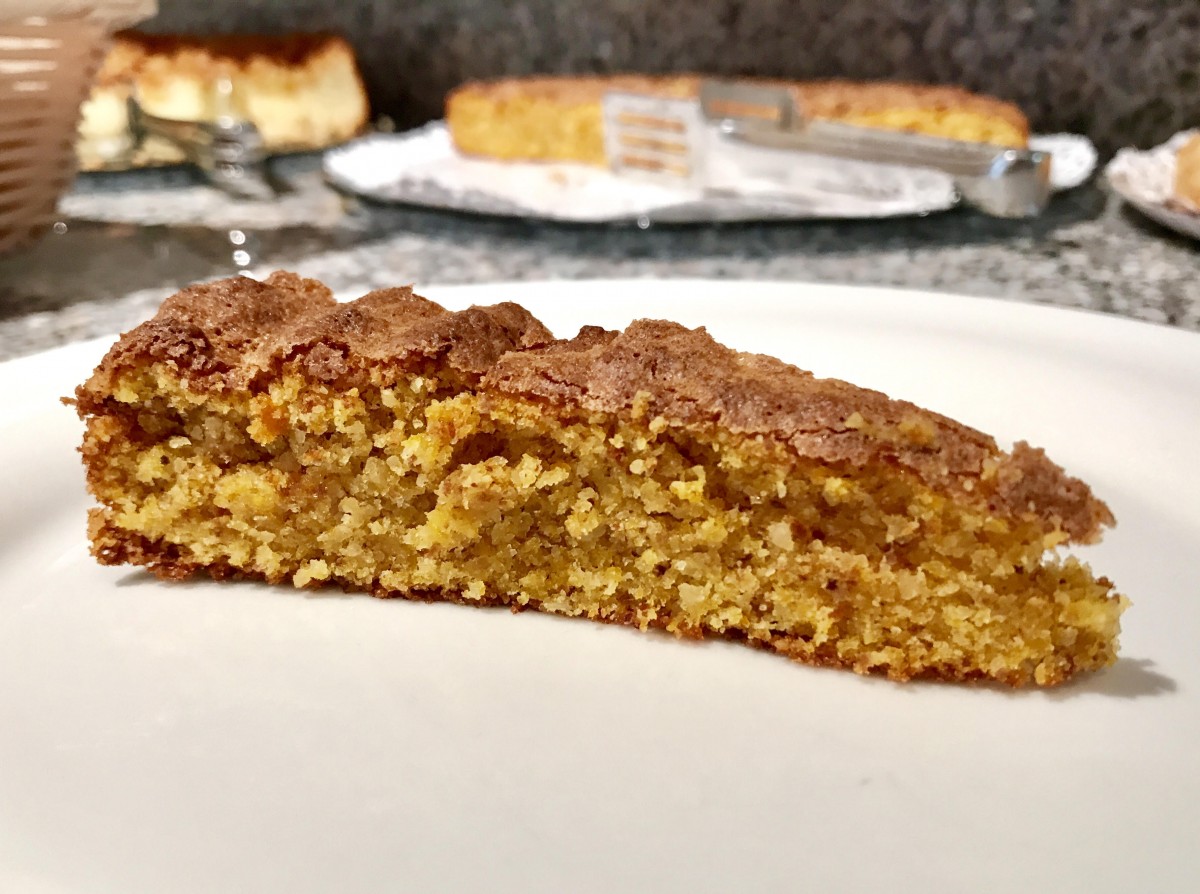 07/13/2017 by Cristiano Bonino 0 Comments
Carrot Cake
By nonna Ottilia from Agriturismo Anselmi in Terzolas, Trentino.

You might enjoy this recipe on our tours in Trentino & Sud Tyrolor try at home using just a few ingredients!
Ingredients for 6 people:
4 eggs
250 grams (1 and 1/4 cup) of sugar – I prefer to use only 175 grams (2/3 cup)
250 grams (1/2 pound) of grated carrots
1 lemon
250 grams (2 cups) of ground almonds 
8 grams (1 tsp) of baking powder
10 ladyfinger cookies
a pinch of salt
Directions:
Separate egg whites from yolks. Whip egg whites with a pinch of salt until it becomes frothy
Separately beat egg yolks with sugar until it gets smooth and fluffy
In another bowl mix grated carrots with lemon zest (simply grating the skin of the lemon avoiding the pith), then add ground almonds and baking powder
Add the carrots and almond concoction to the beaten eggs and sugar
Then fold very gently the egg whites into the mixture, trying to keep it fluffy and soft
Finally crush the ladyfingers (nonna Ottilia used a rag containing the cookies and rolled a glass bottle back and forth to crush them!) and add them to the mixture
Pour the batter in a ~10-inch pan and make a layer not higher than 1 inch
Bake for about ~30 minutes at 360 F.
Cool, slice, and buon appetito (in the picture 3 generations of cooks in the family with nonna Ottilia, daughter Annamaria, granddaughter Chiara and the other nonna Carla)