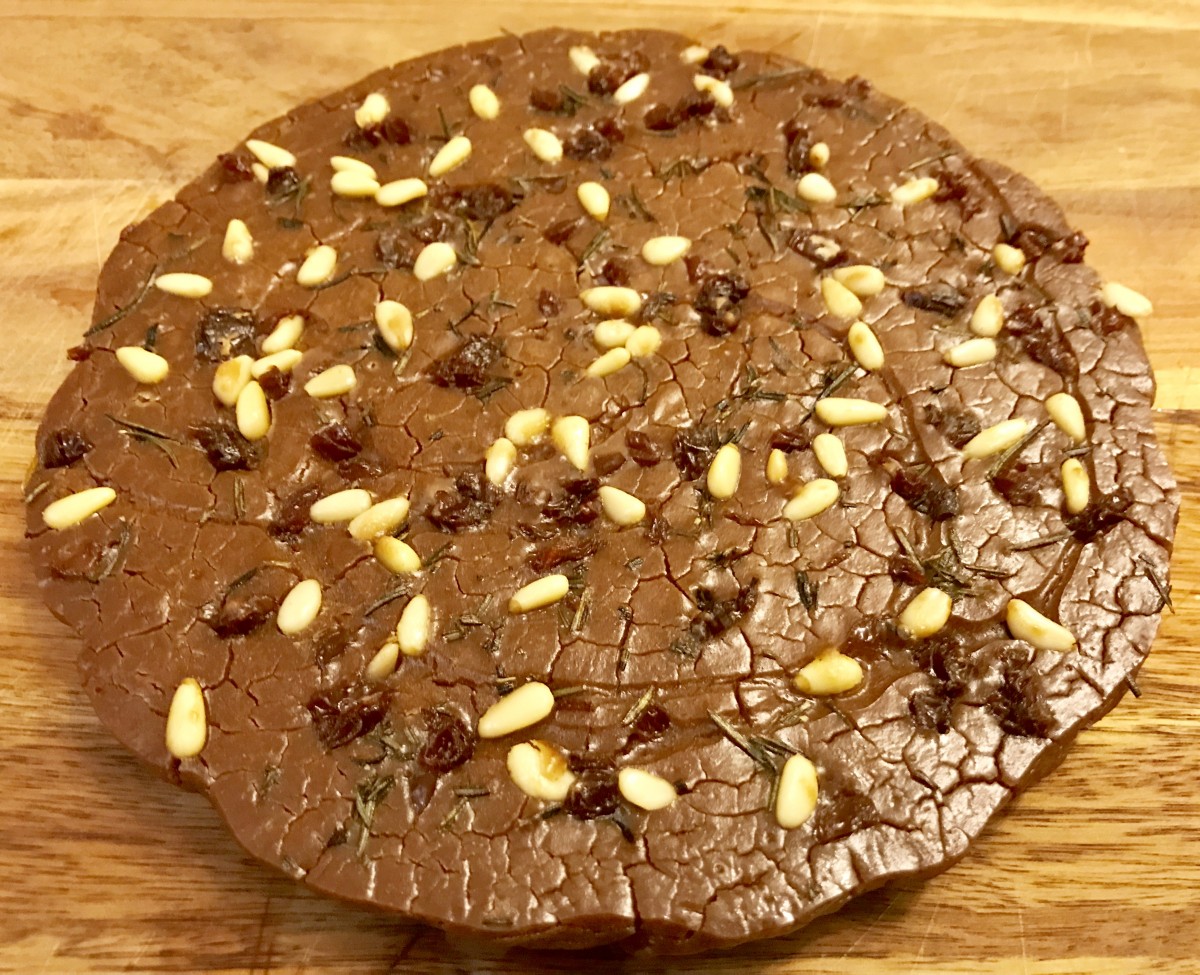 02/07/2017 by Cristiano Bonino 0 Comments
Castagnaccio (Chestnut Cake)
By Nonna Paola from Agriturismo il Molinello in Tuscany.

You might enjoy this recipe on our tours in Italy or try at home using just a few ingredients. Paola made this recipe without precise quantites but based on her experience!
Ingredients for 6 people:
330 ml (1 and 1/3 cups) of water
250 grams (2 and 1/3 cups) of chestnut flour (we used the one made by the oldest mill of Tuscany in Loro Ciuffenna)
Handful of pinenuts (~ ¼ cup)
Handful of raisins (~ ¼ cup)
Handful of chopped walnuts (~ ¼ cup)
Fresh rosemary leaves
2 Tbsp EVOO 
a pinch of salt
Directions:
Into the flour, mix water little by little, carefully monitoring consistency. You are looking for a smooth batter (not too liquid, not too dry)
Once achieved, add a pinch of salt 
Place a piece of parchment paper on a baking tray.  Put a small amount of EVOO on the parchment paper (very thin layer) to help avoid sticking
Spread your batter evently on the tray to reach a depth of approx. 1/4 of an inch (we used a 10-inch tray)
Decorate with rosemary leaves (fresh rosemary from Il Molinello is best of course), pinenuts, chopped walnuts and raisins 
Sling fresh EVOO over the top
Bake for about 40 minutes at 360 F.
Cool, slice, and buon appetito!
ps for best results Paola suggests to press the toppings a bit into the dough