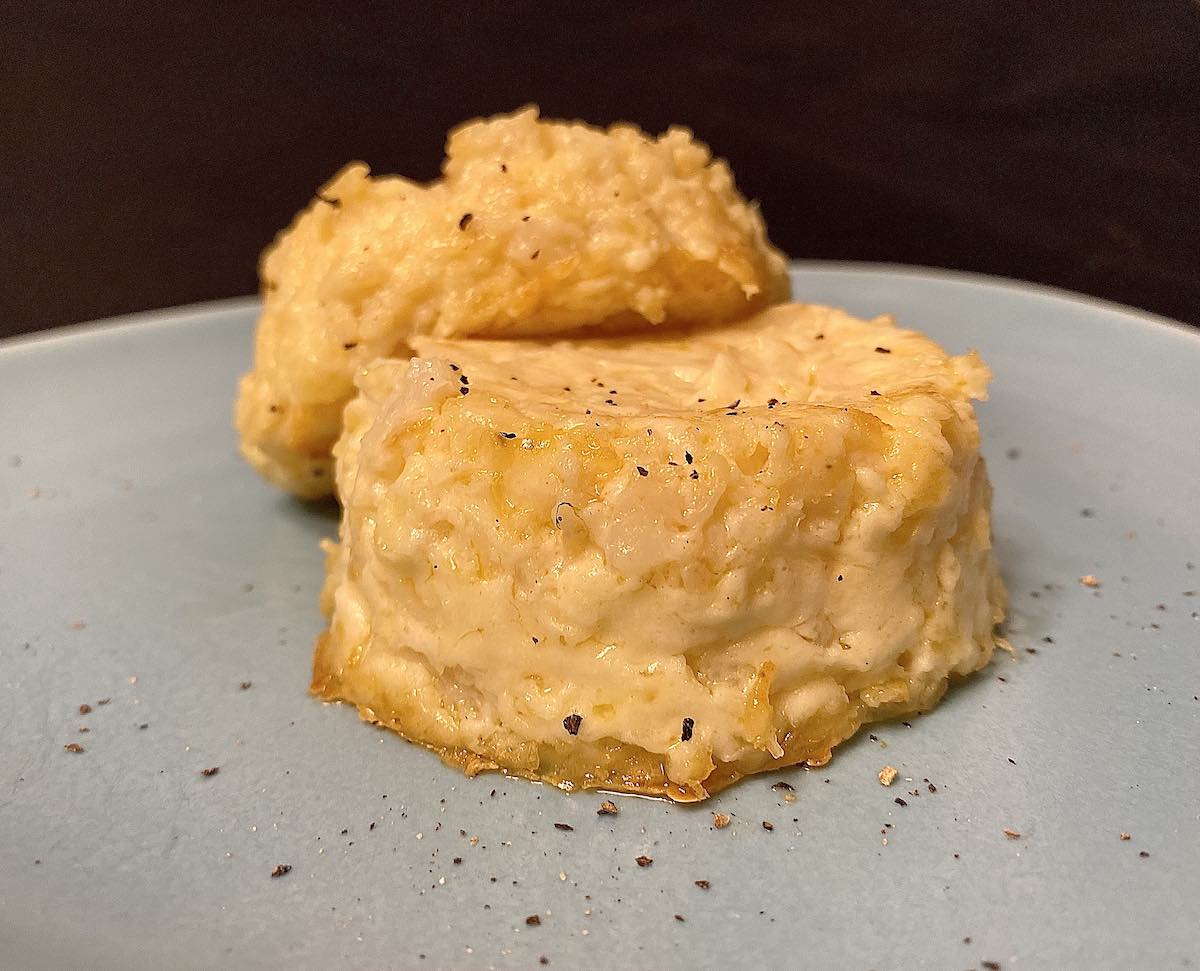 11/10/2015 by Cristiano Bonino 0 Comments
Cauliflower with Bechamel
Ingredients for 4 people:
1 cauliflower
1 gallon water
1 Tbsp of butter
1 pinch of salt
1 pinch of black pepper
Parmigiano Reggiano for topping
Bechamel for topping (see recipe below)*
Directions:
Preheat the oven to 400F.
Note: this recipe comes from a cookbook from the late 1800s and was written for preparation over a stove. We prefer to finish the recipe in the oven
Separate the green leaves from the cauliflower
Make a cross at the bottom of the stalk and boil it
Then dice it and sautée the pieces in butter with salt and black pepper
Pour the mixture into a tray and top with Parmigiano Reggiano and the Bechamel (recipe below) for 10 minutes in the oven at 400F
Slice and serve
If you prefer you can also mix cauliflower and bechamel and pour the concoction into individual flan cups previously coated with butter. Then cook them for 10 minutes in the oven at 400F
*Ingredients for Bechamel:
1 Tbsp of flour
1 Tbsp of butter
2 cups of milk
Directions:
Mix butter and flour in a non-stick pan
Once well combined with a hazelnut-like coloring, add the milk and continue stirring until the mixture thickens
If it seems too runny, add more butter and flour. If too thick, add more milk.
Buon appetito!