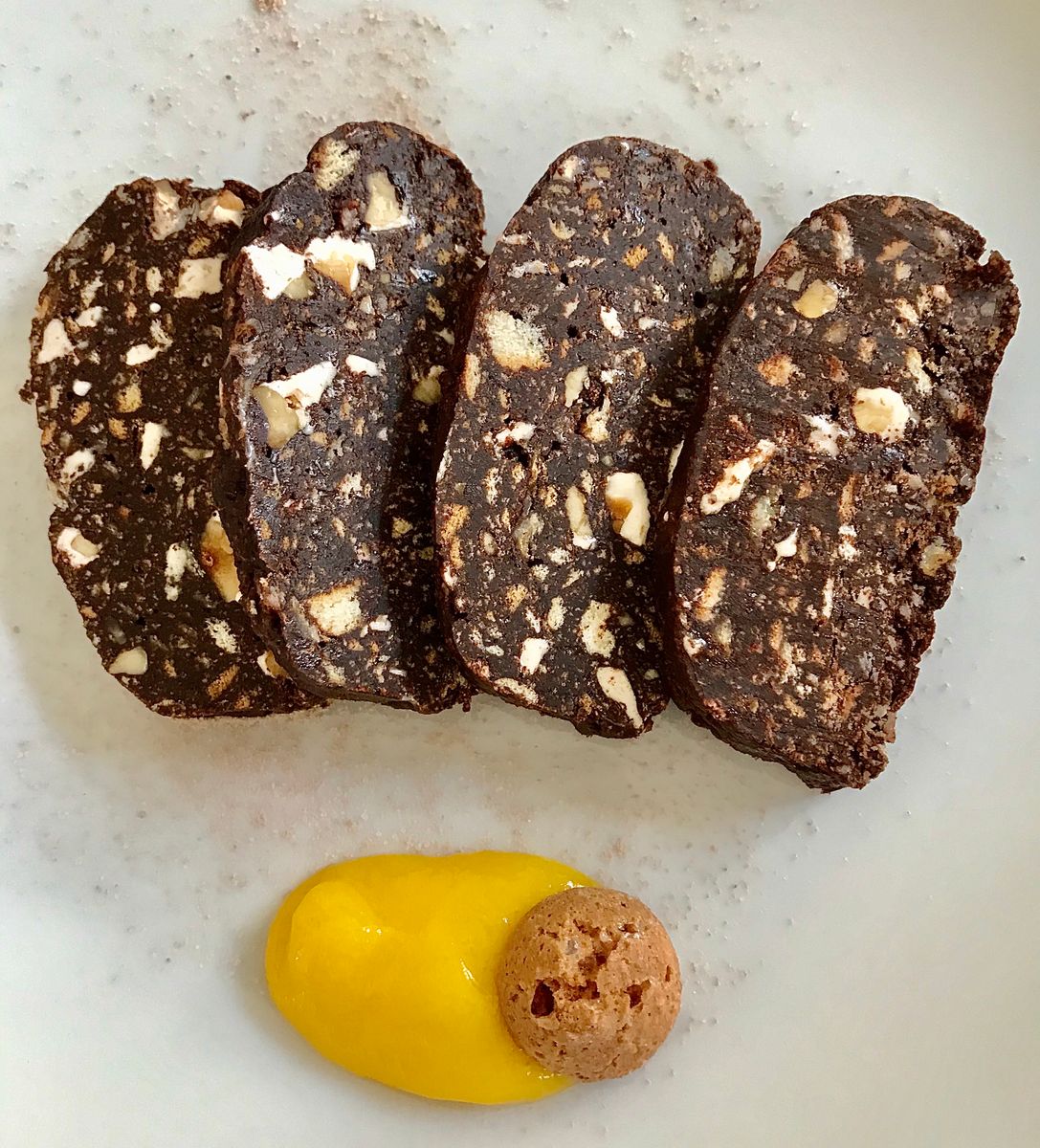 10/19/2019 by foodstoriestravel 0 Comments
Chocolate Salame
By Nonna Letizia.

Sharing here a delicious and personal recipe that comes to us from Nonna Letizia, Cristiano's grandmother. This is a powerful edible story for Cristiano who remembers how she used to make it for the family. You might enjoy it on one of our tours in Piedmont.
Ingredients for 6 people:
225 grams (1/2 pound) of a dark chocolate bar
150 grams (1/3 pound) of dry cookies (like amaretti)
115 grams (1/4 pound) of butter
90 grams (1/5 pound) of sugar
2 eggs
2 Tbsp of rum
Directions:
Melt dark chocolate and butter in the oven or in a pot on the stove over low flame
Beat the eggs with sugar. Then add rum. Pour this into chocolate and butter mixture
Put cookies in a bag and crush them, then add to the rest and mix well
Pour the mixture onto parchment paper and roll it into a salame shape (similar to a log)
Wrap it with aluminmum foil and put in the fridge for at least a few hours
When ready to serve, just take it out of the fridge and slice it
If you really want to go for the look of a salame, add powder sugar (similar to mold on cured meat) and tie a string lengthwise and around it, about 2 inches apart (this is the way salame is prepared to be cured)
If you want to try a vegan version of this recipe you can replace butter and eggs with 50 grams of non-dairy milk and use vegan cookies
Buon appetito!