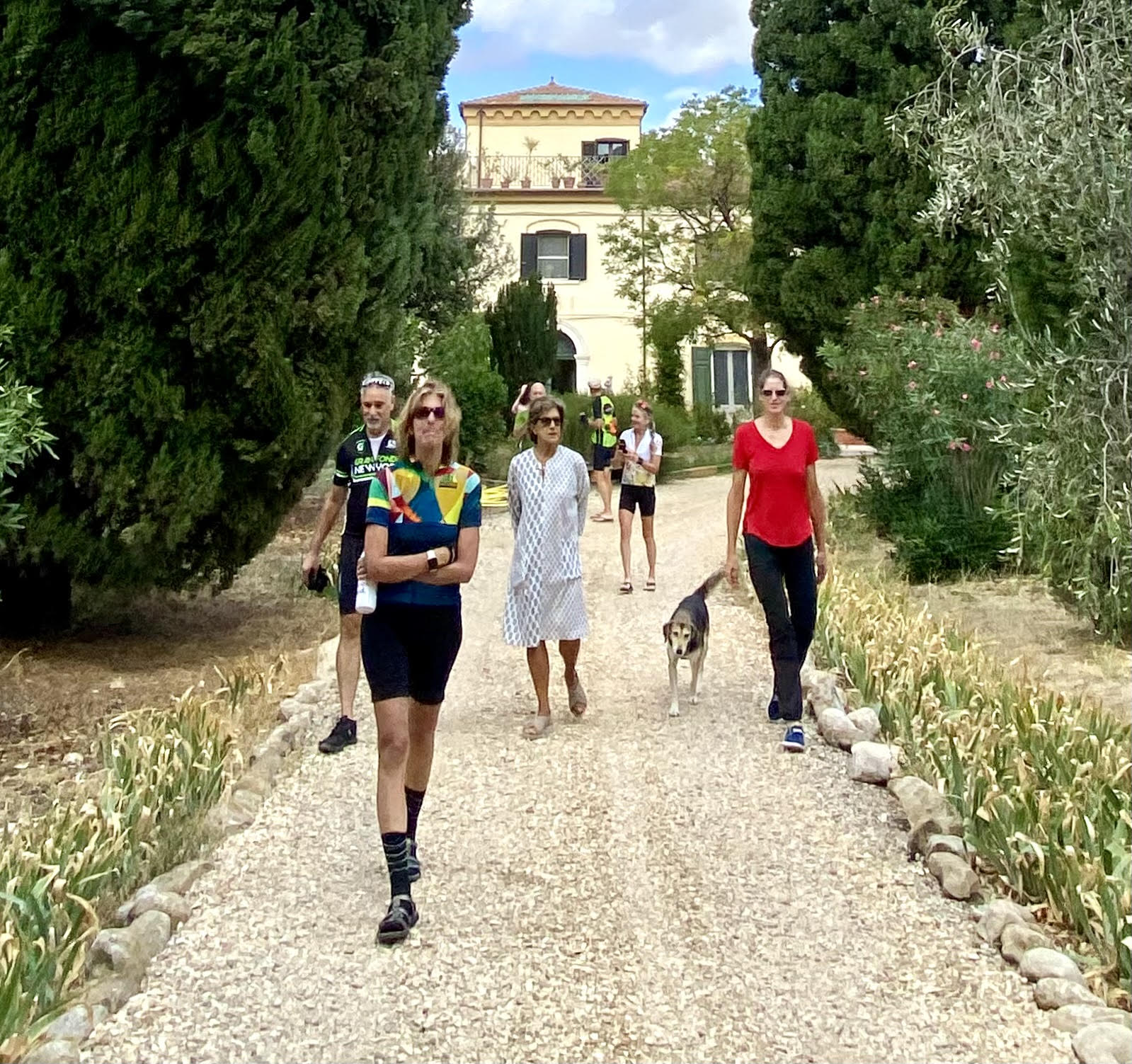 11/22/2021 by Rachel Greenberger 0 Comments
The memories that last...
Guests may dream of beautiful hotels, fine flavors, and breathtaking landscapes. But after the tour, many tell us that their enduring memories are of the people.
One person we hear about is Marina Colonna, proprietaria (owner) of Masseria Bosco Pontoni who runs her extra virgin olive oil (EVOO) estate in the gently rolling countryside of Molise. (Those familiar with Italian imported oils may think of Tuscany or Sicily, but most regions of Italy produce exceptional oils with distinct flavors.)
A moment on Molise: One of the youngest of Italy's twenty regions, Molise is also one of the least touristed. Long paired with its northern neighbor, it effectively split in 1970. Besides Abruzzo to the north, it shares borders with Lazio (home to Rome), Puglia, and Campania. Second smallest region after Aosta Valley, Molise is home to only about 300,000 people. To us, it feels like the pure, original, untrodden Italy and has a pace of life to match.
Twenty minutes from the Adriatic Sea, in the countryside of San Martino in Pensilis, sits Masseria Bosco Pontoni. Marina Colonna hosts us herself for a walk around the grounds and olive groves, tasting in the tasting room, and garden patio lunch.
Beyond the exquisite beauty of the place, what most captures our group's hearts is Marina's warmth and attention. She has plenty to do running her country house and estate-bottled extra virgin olive oil production. Yet, she makes time to walk us through the groves and gardens, lead an informative and exquisite olive oil tasting (featuring a selection of infused oil such as with sage, ginger, or lemon), help with her own hands to prepare our lunch, and even join us at the table. In essence, Marina hosts us the way a good friend would host you in their home—and in truth, Casa Colonna is her home. We aim for this sort of hospitality as much as possible on our tours: the feeling you experience when you are invited with care into someone's home.
Two departures for our tour of Molise and Abruzzo—which includes a visit to Masseria Bosco Pontoni—are available in 2022: first in early July; second in mid-September.