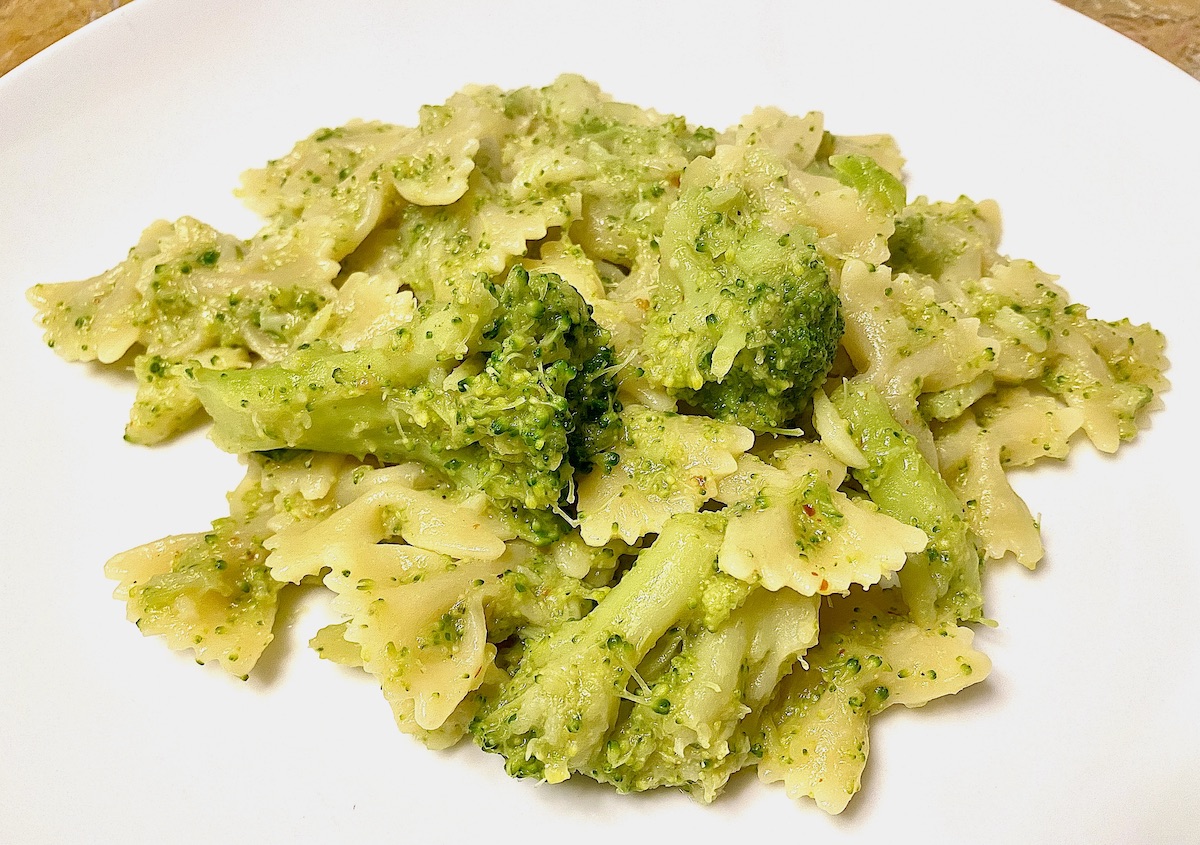 11/10/2015 by Cristiano Bonino 0 Comments
Farfalle with Broccoli (Bowties with Broccoli)
By Cristiano Bonino.
 
You might enjoy a similar recipe or with different vegetables and versions in Puglia, Sicily, Lazio and other regions in south of Italy.
Cristiano Bonino can't remember a specific person who gave him this recipe, which is the result of conversations with different housewives, sommeliers, chefs and food lovers all over Italy!
Ingredients for 4 people:
454 gr (1 lb) short pasta such as farfalle, tortiglioni or shells (we recommend a brand that notes "pasta di gragnano" – or the method of extruding with bronze dies and slowly drying… the superior texture and sauce pairing!)
1 gallon water
1.5 Tbsp salt
4 broccoli (Brussels sprouts or cauliflower work well too)
1 garlic clove
1/4 cup EVOO
Directions:
Clean the broccoli and separate tops (or florets) from stems
Boil stems in water and salt. When done, drain (saving the water!) and then drop the tops in the same water
Cook the tops for a few minutes until they are still slightly crunchy and drain them, again saving the water
Peel and sauté the garlic (finely minced or whole, your choice) in 2 Tsp EVOO until light brown
Then add the tops and half the stems. Cook for 5 minutes, adding water from the pot, as needed
In a blender or food processor, blend the remaining stems and add this puree to the sauce
Take the water you have been saving and bring it to a boil
Add the pasta (The water should taste slightly salty. If not, add salt)
Cook the pasta for one minute less than is suggested on the package
Taste the pasta before draining it to confirm "al dente."
Sauté the drained pasta with the sauce for a minute, and add the remaining EVOO
Buon appetito!