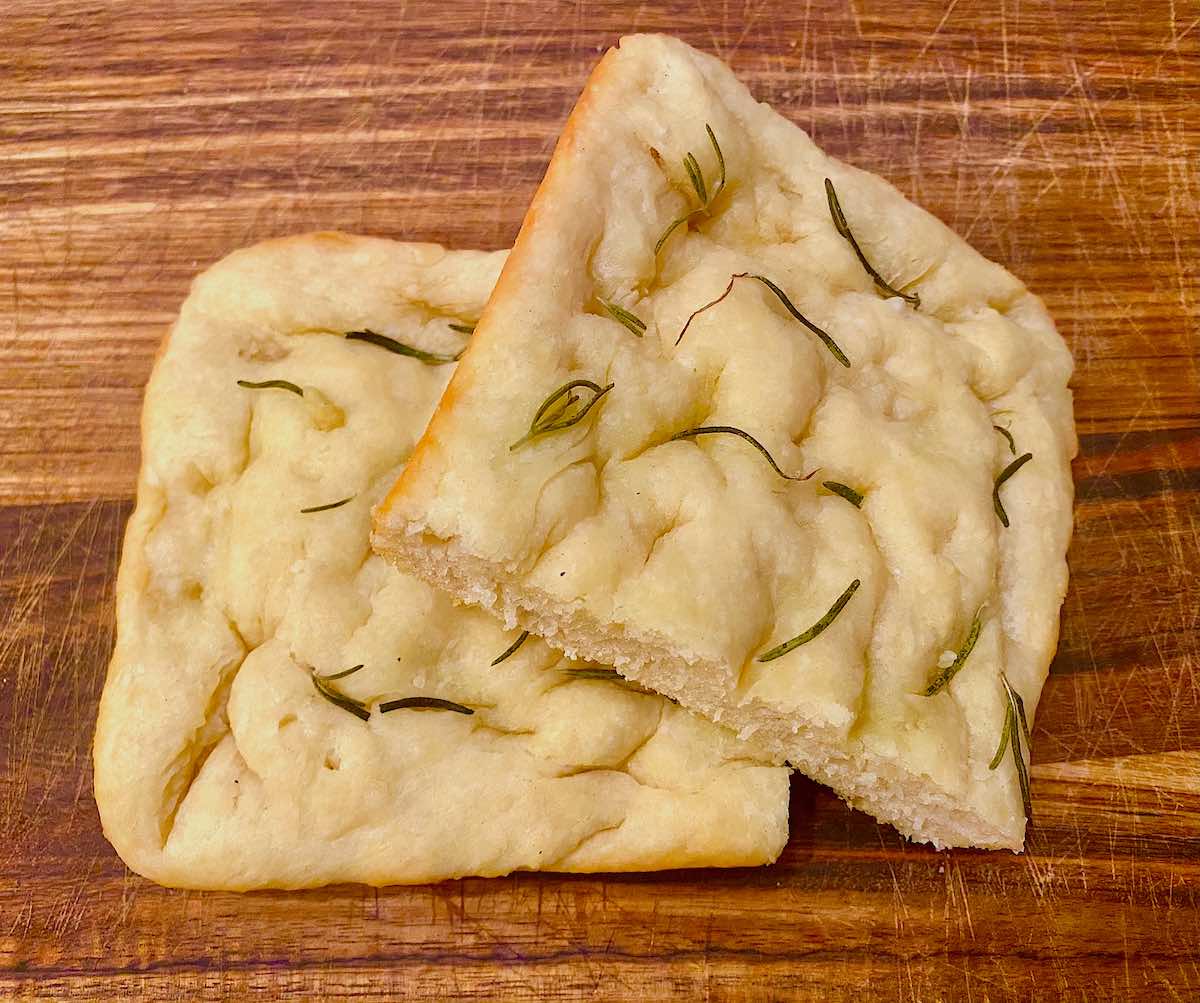 11/10/2015 by Cristiano Bonino 0 Comments
Focaccia with Rosemary
By Elisa Cucini from Agriturismo il Molinello in Tuscany.
 
You might enjoy this recipe on our tours in Tuscany and other regions!
Ingredients for 4 people:
500 gr (4 cups) of all-purpose flour
250 ml of water (1 cup)
2 Tbsp of EVOO for the dough
EVOO for coating the tray and sprinkle on top
2 tsp of yeast
2 tsp salt
1 sprig for rosemary
Directions:
Mix flour with water, EVOO and yeast with a spoon
When ingredients are all combined add salt and continue to stir with a spoon until all ingredients are mixed 
Let dough rise for a couple of hours. Coat a tray with some EVOO, then lay and stretch the dough over it
Poke the dough with the tip of your fingers and drizzle with EVOO and rosemary
Cook at 400 F. for 35 mins, then slice and serve.
Buon appetito!