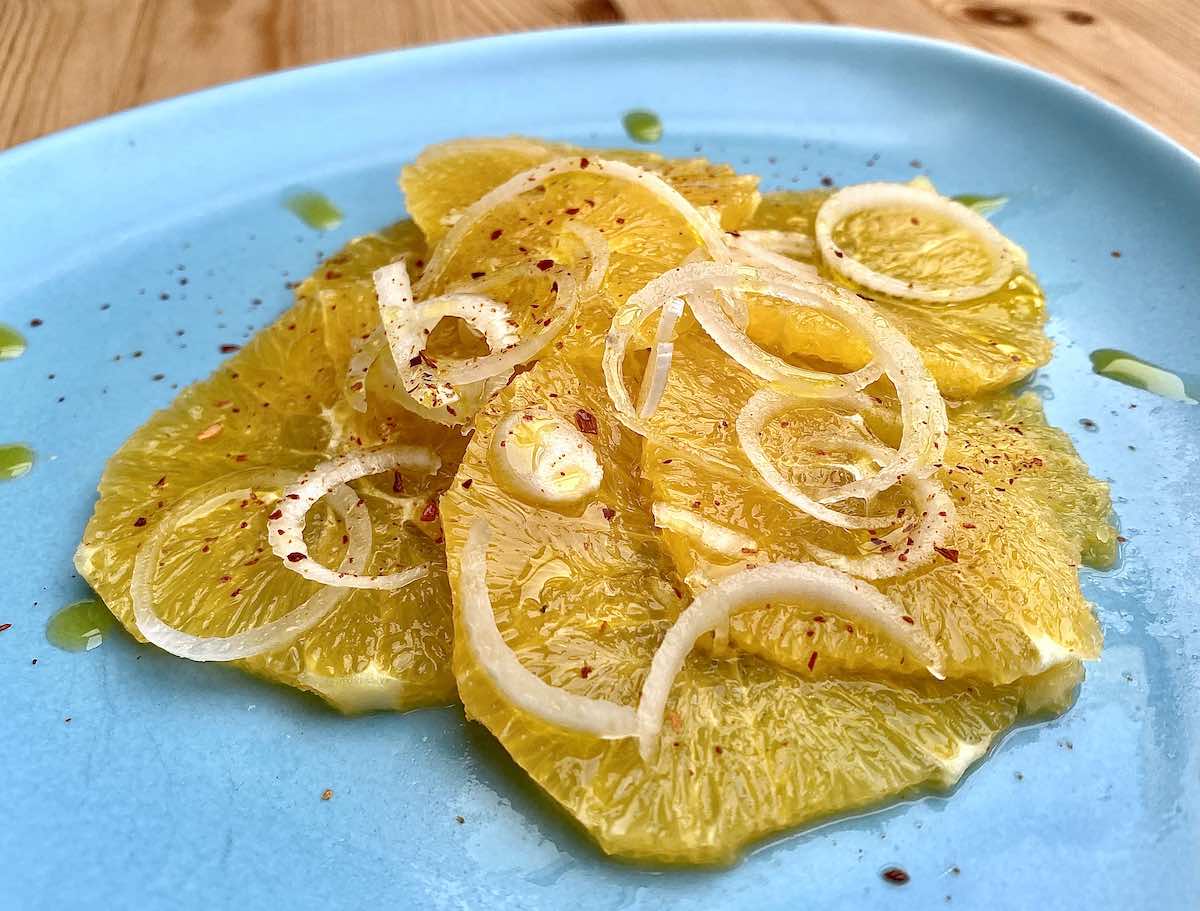 12/14/2020 by foodstoriestravel 0 Comments
Insalata di Arance (Orange Salad)
By Carmelo Conigliaro from Agriturismo Case Damma, and Eva Greco, a tour guide in Siracusa.
 
You might enjoy this recipe on one of our tours in Sicily, although Sicilian oranges reach their peak in winter. Carmelo explained that this salad was typical winter fare of peasants who would prepare a simple meal with whatever was available. Versions vary, depending on the locality. For example, Eva confirmed that her aunt adds black olives. In any case, all are delicious. We can't wait to taste them again on future tours in Sicily!
Ingredients for 4 people:
3 oranges
1 small spring onions (you can use green onion or regular)
3 Tbsp EVOO
chili pepper (either fresh or dried red pepper flakes) to taste
 
Directions:
Peel the oranges and remove the pith
Slice or dice the peeled oranges
Chop the onion and mix with oranges in a bowl
Finely chop the chili pepper (if using fresh)
Sprinkle the oranges and onions with EVOO and chili pepper
Mix and serve  
You might enjoy other Sicilian local variations including chopped raw fennel, black olives, and/or oregano. Have fun experimenting with what you like! For sure, Carmelo and Eva guarantee that the version described above is one of the most traditional ones.
Buon appetito!