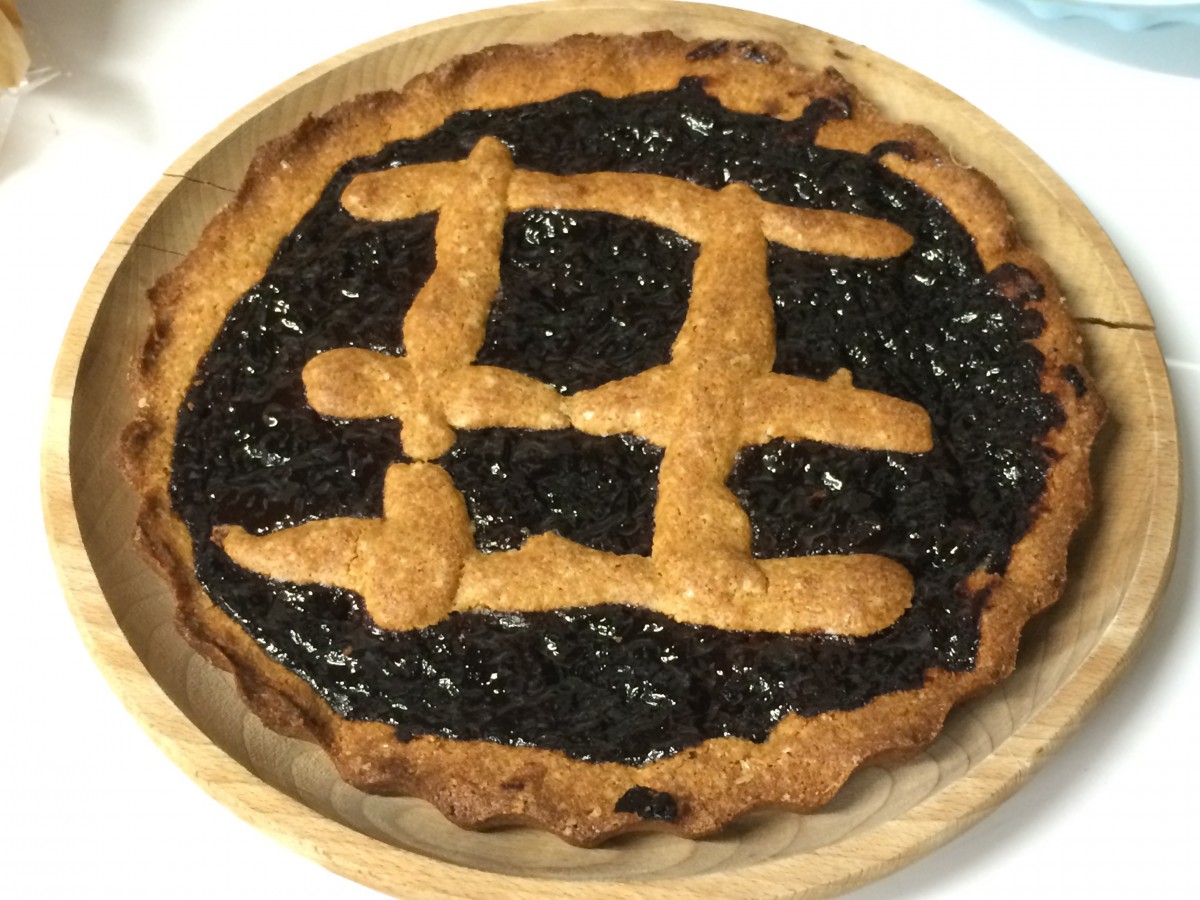 11/21/2016 by Cristiano Bonino 0 Comments
Jam Tart (Crostata)
By Chef Elisa Cucini at Agriturismo Il Molinello in Tuscany.

You might enjoy this recipe on our tours in Tuscany at Agriturismo il Molinello or in other regions, given how typical is this tart called "crostata" in many places in Italy.
Ingredients for 6 people:
2.5 cup (300 gr) of all purpose flour
2/3 cup (150 gr) of butter
2/3 cup (120 gr) of sugar or 96 gr (80% of sugar) of maple syrup or honey
2 eggs
1 cup of jam (plum, wildberries, peach…the one you prefer!)
Directions:
In a bowl mix room-temperature butter with the eggs, sugar, and flour
Wrap the dough in parchment paper and put in the fridge for 20 mins
Grease with butter and lightly flour a cake pan
Put the mixture into the cake pan and shape it with your hands
Top it off with jam and decorate it with strips of dough if you like
Bake in the oven for 30 minutes at 400F
Buon appetito!