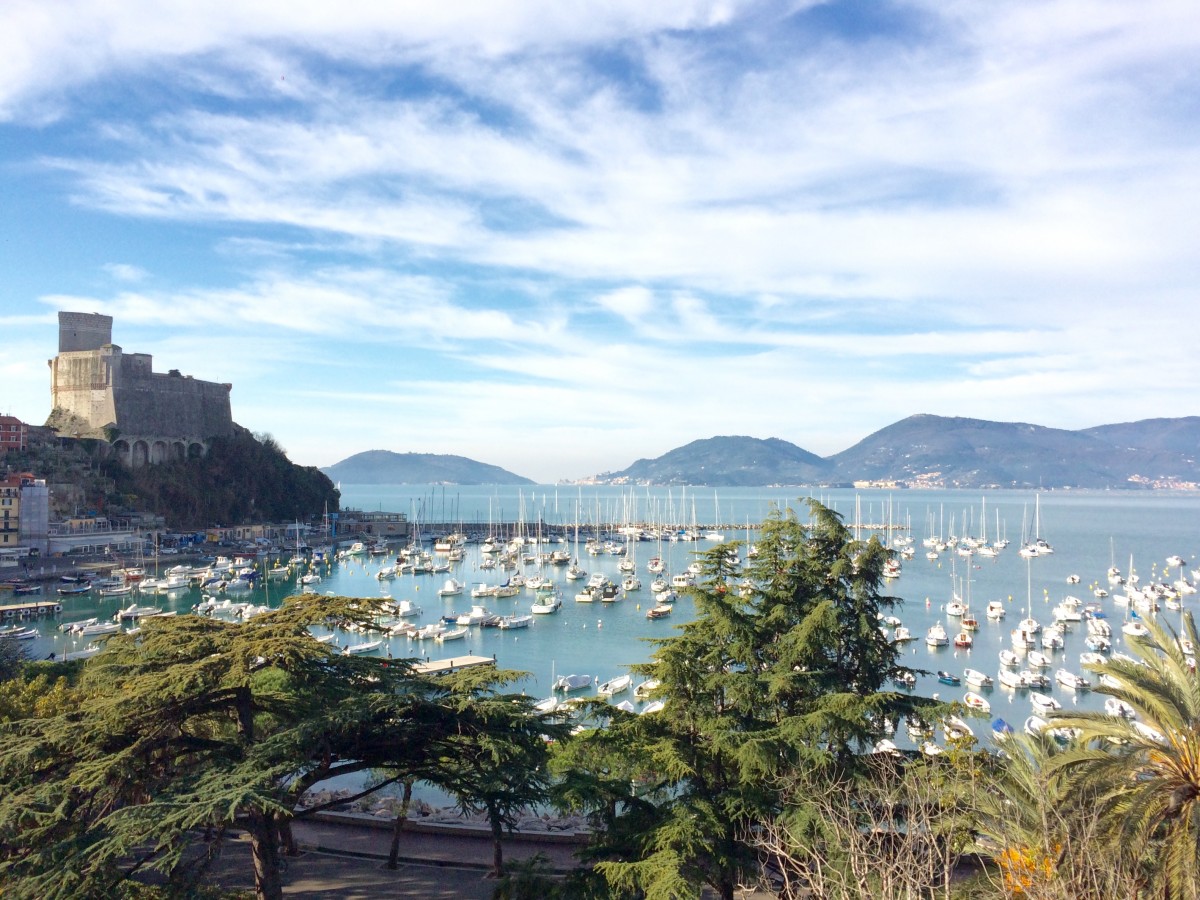 01/25/2016 by Rachel Greenberger 0 Comments
Liguria, a Hiker's and Dreamer's Paradise
Think of Liguria and you think of the sea (and maybe focaccia, fresh lemons, and seafood as well). This slice of the Italian coast, tucked between mountains that shield it from the winds off the Alps and temperate Mediterranean waters, enjoys a microclimate all year round, at the moment punctuated by winter oranges, tangerines, and the Slow Food presidium of Chinotto.
Called the Italian Riviera, Liguria is divided into the Levante ("rising sun") and Ponente ("setting sun") with Genoa at its center. Italians and foreigners alike flock to the sparkling Ligurian shores for a taste of la dolce vita. The coastal towns, all originally fishing villages for the sea has long been Liguria's principal industry, are magnets for tourists seeking a beach holiday. But the entroterra (interior) is arguably more captivating and decidedly less trodden.
For the next three weeks, Cristiano and I are living in Lerici on the Gulf of the Poets where D. H. Lawrence penned a fanciful story about an octopus and Mary Shelley wrote 'Frankenstein'.  We are here to explore the entroterra and scout its magical (and moderate) footpaths, which wind through olive-orchard terraces and abandoned villages and past breathtaking, life-affirming views of the sea.
I've had the great fortune to be here before, led by our colleague, dear friend and Ligurian local Andrea Marchesini. Each time I come, and particularly now as winter bears down on many parts of the Eastern Seaboard (funny enough: we're latitudinally comparable to Boston, Toronto and Detroit), Liguria feels like heaven on earth:  the Mediterranean diet is at its peak here; the wines delicate and refreshing; the sea air recognized by generations for its healing powers, the townscapes colorful and cozy.
It's a hiker's and dreamer's paradise… To dream of Liguria, visit our itinerary to see where we go (this tour can be customized for hikers, food lovers, cyclists, or a mix of the above).
Can't travel this year? Try making our favorite pasta with pesto, the quintessential Ligurian dish or end your meal with an homemade limoncello. 
Follow us on #FoodintheBoot