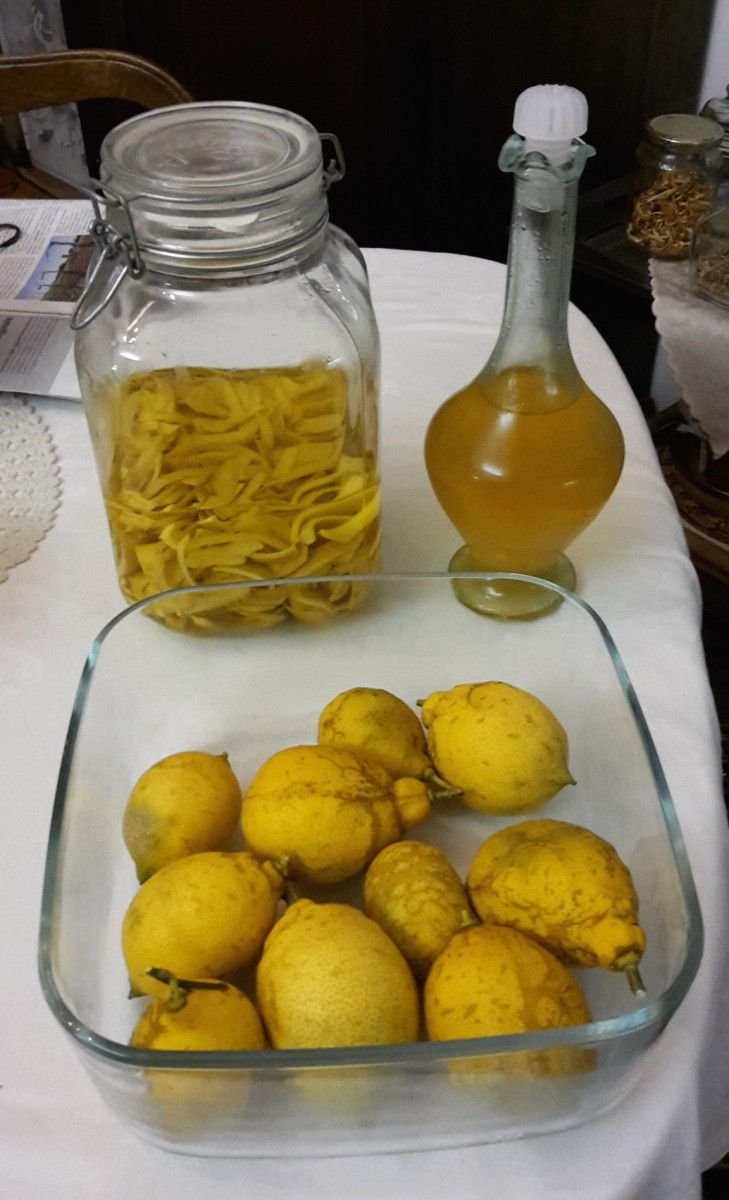 01/25/2016 by Cristiano Bonino 0 Comments
Ligurian Limoncello
By Andrea Marchesini, a friend and tour guide from Liguria.

In beautiful Alassio, Andrea uses his homegrown lemons to make this limoncello! You might enjoy this recipe on our tours in Liguria or in  other regions, given how popular this beverage is all across Italy!
Ingredients for ~2 liters (~1/2 gallon) of limoncello:
12 organic lemons
1 liter (~1/4 gallons) of pure alcohol (95% or similar)
2.2 pounds of sugar 
1.5 liters of water (~0.4 gallons)
Directions:
Scrub whole lemons with a brush under water 
Peel them and slice them
Add the lemon strips to 3/4 of alcohol in a sealable jar (see picture) and store for 1 month in a cool, dark place…
One month later……
Boil 1.5 liters of water with sugar to be completely dissolved. Then let it cool down
Pour the mixture of water and sugar into the jar with lemon strips and alcohol and add the remaining 1/4 of alcohol
Store for another 40 days in a cool and dark place
40 days later
When ready, filter with cheesecloth or similar and store in the freezer (it will not freeze because of the alcohol)
This yummy digestive can last for months and is best when served cold at the end of the meal. Salute!