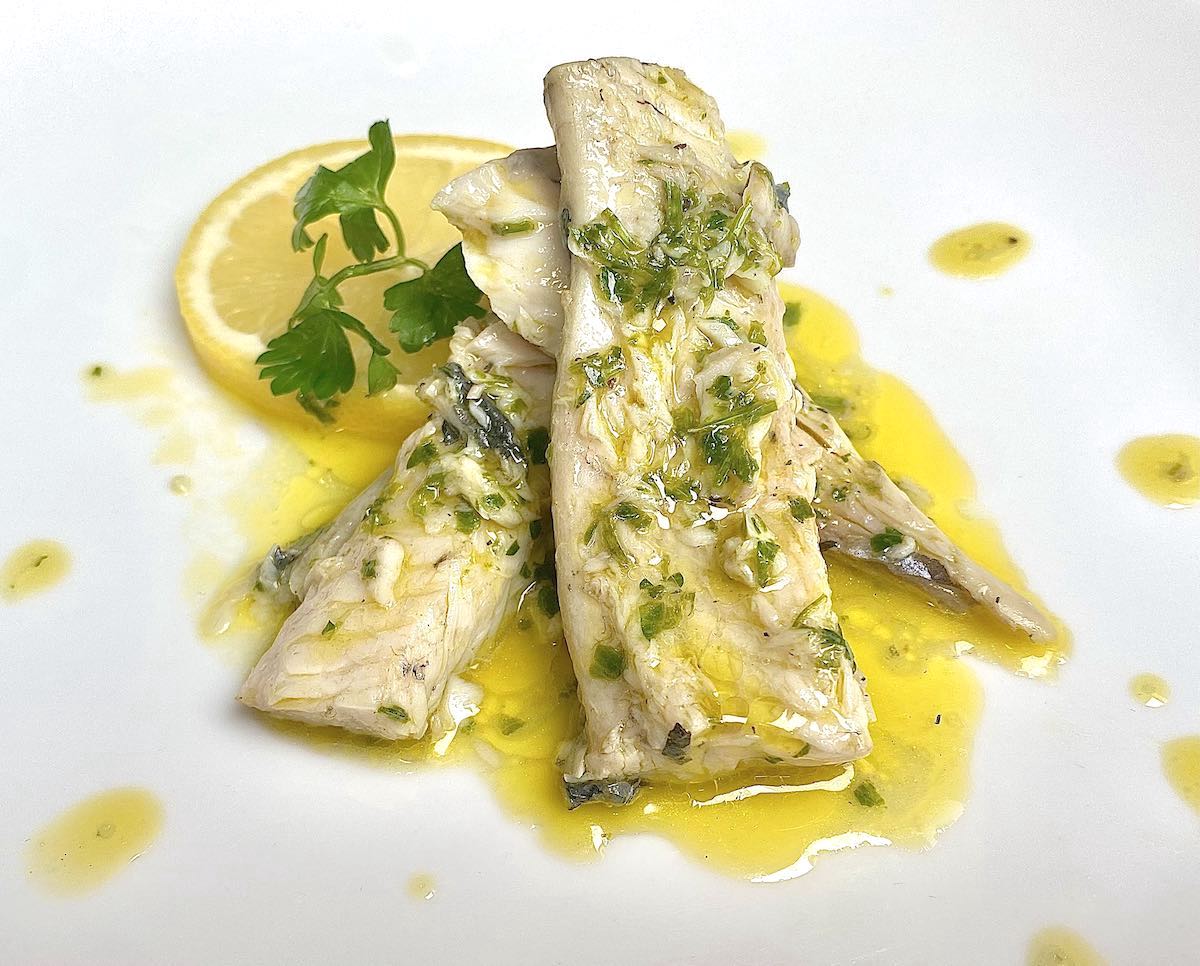 11/10/2015 by Cristiano Bonino 0 Comments
Marinated Mackerel
By Luca, a gourmet friend and Piedmontese architect!
 
You might enjoy this recipe on our tours in different regions, above all by the sea!
Ingredients for 4 people:
500 gr (~1.1 lb) of mackerel
2 liters (~1/2 gallon) of water
1 Tbsp of salt
1/2 cup of vinegar
Directions:
Pour vinegar and water in a pot then bring to a boil
Add salt and boil mackerel for 5 minutes or until it is done (less if fish is smaller)
Remove from the pot. Slice lengthwise through the back to remove fishbones (also skin if you prefer)
Layer filets of mackerel in a tray and dress with the marinade (see recipe below)*
Keep in the fridge and wait for a few hours before eating
*Ingredients for marinade dressing: 
1 lemon
4 Tbsp of EVOO
1 pinch of salt
1 tsp of fresh chopped parsley
1 garlic clove
Directions:
Stir the first four ingredients and add a garlic clove (chopped if you prefer a stronger garlic flavor)
Buon appetito!