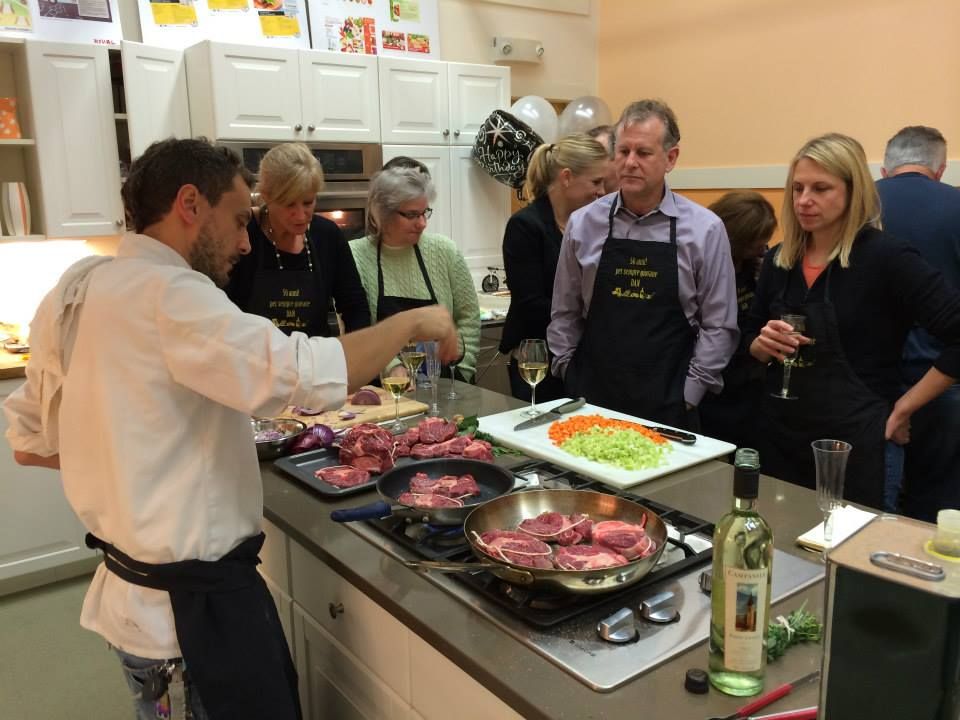 11/01/2014 by foodstoriestravel 0 Comments
Neopolitan cooking class at Rival Kitchen Studio in Cambridge with Chef Angelo Guida
WHY: We believe in the power of recipes, which are edible food stories to be shared and savored to nourish your heart and stomach!
WHEN: Saturday, November 1st, 2014 from 6pm to 9:30pm
WHERE: Rival Kitchen Studio at 1385 Cambridge St, Cambridge, MA
WHAT: Share food stories and dinner in Cambridge with Food.Stories.Travel. and chef Angelo Guida, who will lead you through a fun and informative private cooking class featuring Neapolitan recipes and high-quality ingredients
RELEASE FROM LIABILITY: Please remember that we will be handling knives so, you will be asked to sign a Release from Liability before the class begins.
PRICE: Contact us for more information
FOOD, WINE and other SUPPLIERS: We believe is important to source local and seasonal ingredients to support those who who care about the land, the animals and the people involved in food production. Some of the ingredients are provided by Farmers to You, a sustainable partnership of families and farmers, such as Strafford Organic Creamery and Nitty Gritty Grain from Vermont. Some other ingredients feature Olio Taibi, an organic EVOO producer in Sicily, and Vintages on line, a wine shop specialized in wines primarily from Italy and France, such as Terredora.
Lastly but not least important, we are glad to work with two B Corporations such as Preserve Products for reusable cutlery and plates made of 100% recycled #5 plastic and Seventh Generation for napkins from 100% recycled paper, as two examples of sustainability in the for-profit world!
Click to view pictures from this event.