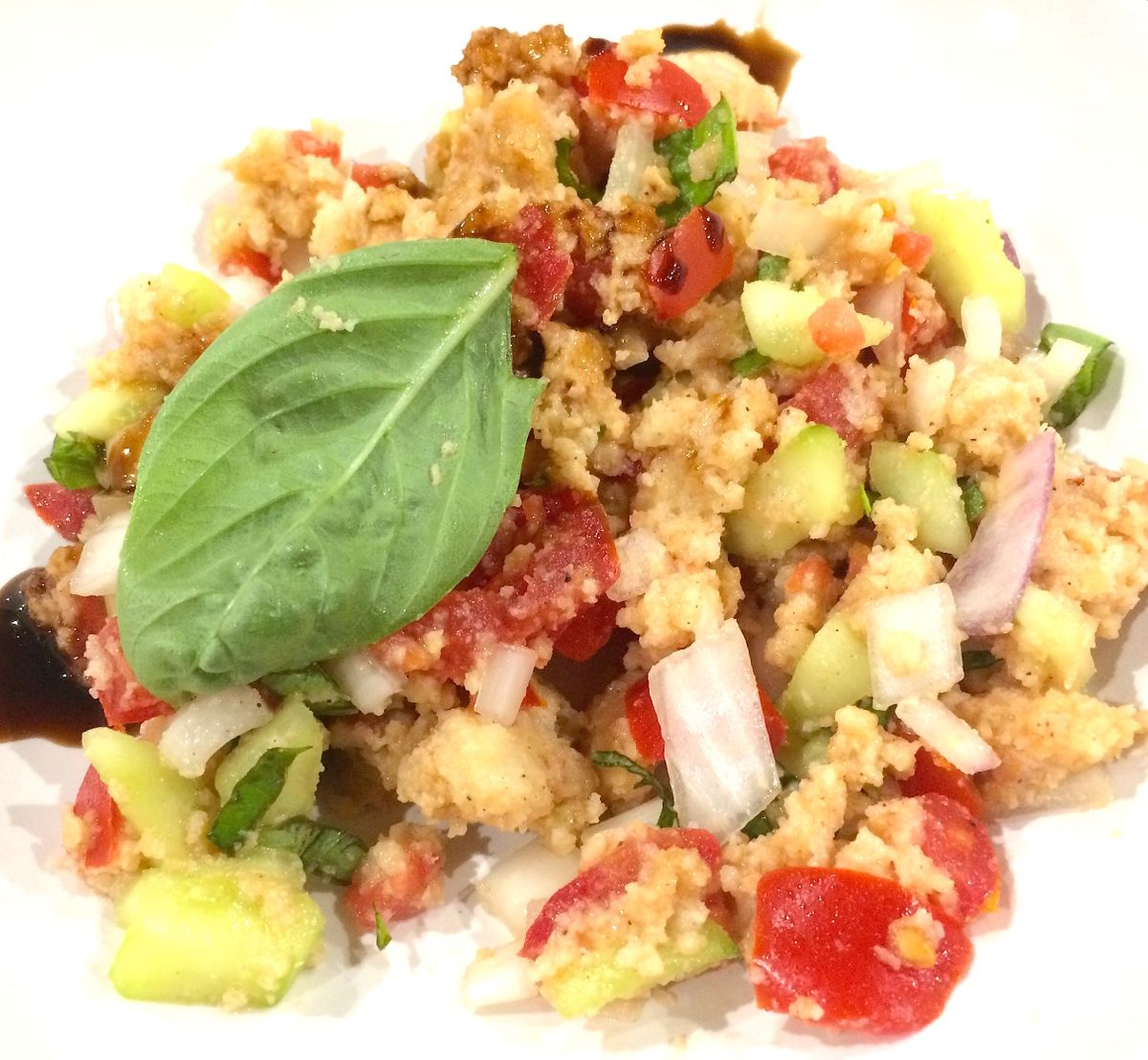 11/10/2015 by Cristiano Bonino 0 Comments
Panzanella Tuscan Salad
By Tuscan chef Stefania Biancucci.
 
You might enjoy this recipe on our tours in Tuscany! Chef Stefania cooks for us at Agriturismo Il Molinello in Tuscany that we love to visit with our guests for a full immersion into the local culture.
Ingredients for 4 people:
1 cucumber
4 medium tomatoes
1 medium onion
4 slices of rustic white bread (delicious with several-days-old bread, so that you don't waste it!)
8-10 leaves of basil
1/8 tsp of salt -pinch of black pepper
2 tsp of vinegar
2 Tbsp of EVOO Dice the onion, tomatoes and cucumber
Directions:
Cut the crust off the slices of bread and soak the soft parts in cold water
Then, squeeze it. (If you don't like mushy bread, you can skip the soaking step and dice the bread. Pop it in the oven for a few minutes for crunchy croutons instead.)
In a bowl, mix the diced vegetables with the crumbled bread (or croutons) and add chopped basil, salt, black pepper, vinegar and EVOO
Adjust the amount of each ingredient based on your preferred taste
Buon appetito!