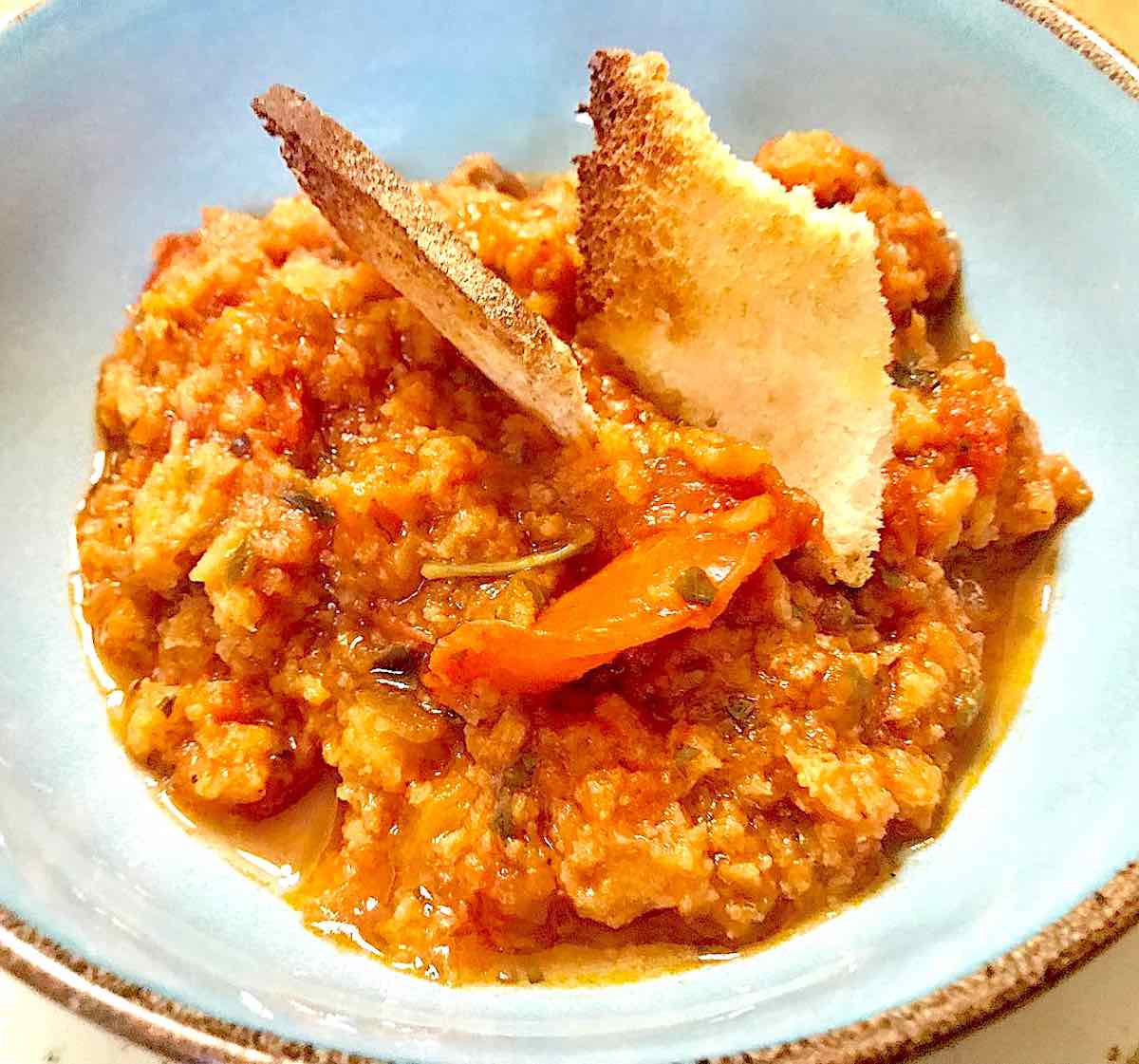 03/02/2018 by Cristiano Bonino 0 Comments
Pappa al Pomodoro (Tomato Soup)
​​By Elisa Cucini from Agriturismo il Molinello in Tuscany.
 
You might enjoy this recipe on our tours in Tuscany!
​​Ingredients for 4 people:
2 lbs of tomato sauce
2/3 lb (~7-10 slices) of dried bread (best to use unsalted Tuscan-style bread, if you can)
1 liter (1/4 gallon) of vegetable broth
5 Tbsp EVOO
1 onion
salt and black pepper to taste
a few leaves of basil
Directions:
Brown the finely chopped onions in EVOO in a pan 
Then add tomato sauce and cook for at least 30 minutes
Slice the bread and toast it in the oven
Break the bread in pieces and add them to the tomato sauce
Add the broth and then continue cooking (we made the broth simply boiling water with 1 big carrot, 1 big onion, 1 sprig of rosemary, 2 garlic cloves, 1 big potato and 1 celery stalk)
Adjust to your taste with salt and pepper
Serve in a soup bowl, add basil leaves and drizzle with some EVOO 
This kind of chunky soup should not be runny. The bread should absorb the broth almost completely
Buon appetito!