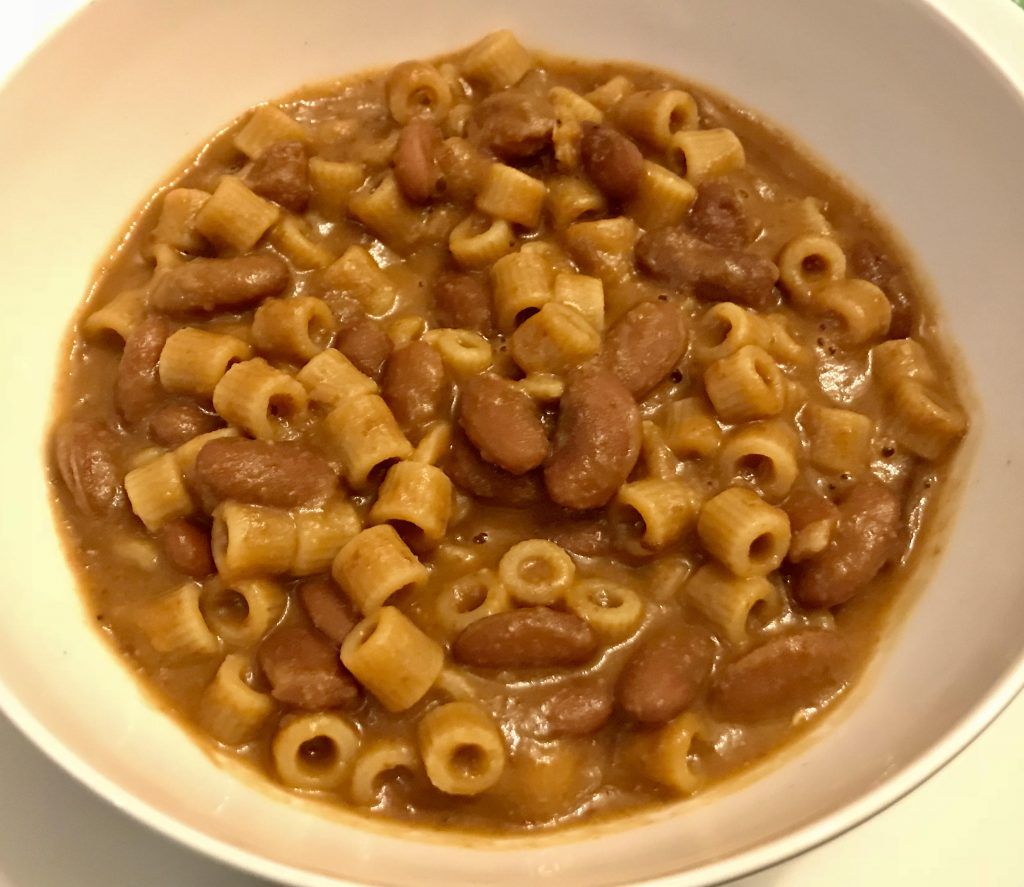 03/28/2018 by Cristiano Bonino 0 Comments
Pasta e Fagioli (Pasta and Beans Soup)
This version is vegan and vegetarian but for sure in some regions of Italy you can find this recipe made also with a piece of prosciutto and or lard added at the beginning to add flavor to the "soffritto."
Ingredients for 4 people:
700 grams (4 cups) kidney or cannellini beans (preferebly dried beans)
225 grams (1 cup) crushed tomatoes
300 grams (4 cups) short pasta such as small rigatoni or shells or similar 
1.5 liter (6 cups) of water to cook the beans
3 Tbsp of EVOO
1 celery stalk 
1 carrot
1 small onion
1 sprig of rosemary
1 sprig of bay leaves 
salt and pepper as you like  
Directions: 
Soak dried beans overnight 
In a large pot cook the rosemary wirth minced carrot, onion and celery (this is called "soffritto" in Italian) with EVOO on medium flame for about 10 minutes
Add the crushed tomatoes and cook for 5 minutes
Add water and soaked beans in the pot with a sprig of bay leaves and cook them until "al dente"
Drain beans, remove rosemary and bay leaves and keep the soup on a side
Take 2 ladles of soup and pour in another pot with ~1/3 of the cooked beans, then blend smoothly (this is probably the real secret of this dish!)
Before you are ready to serve the dish, heat up the bean soup and when is boiling add the pasta and the remaining 2/3 of whole cooked beans
Cook pasta until al dente and then remove from the stove
Add the blended beans to the soup
Adjust to your taste for salt and pepper 
Serve on individual plates drizzling some EVOO on top
Buon appetito!