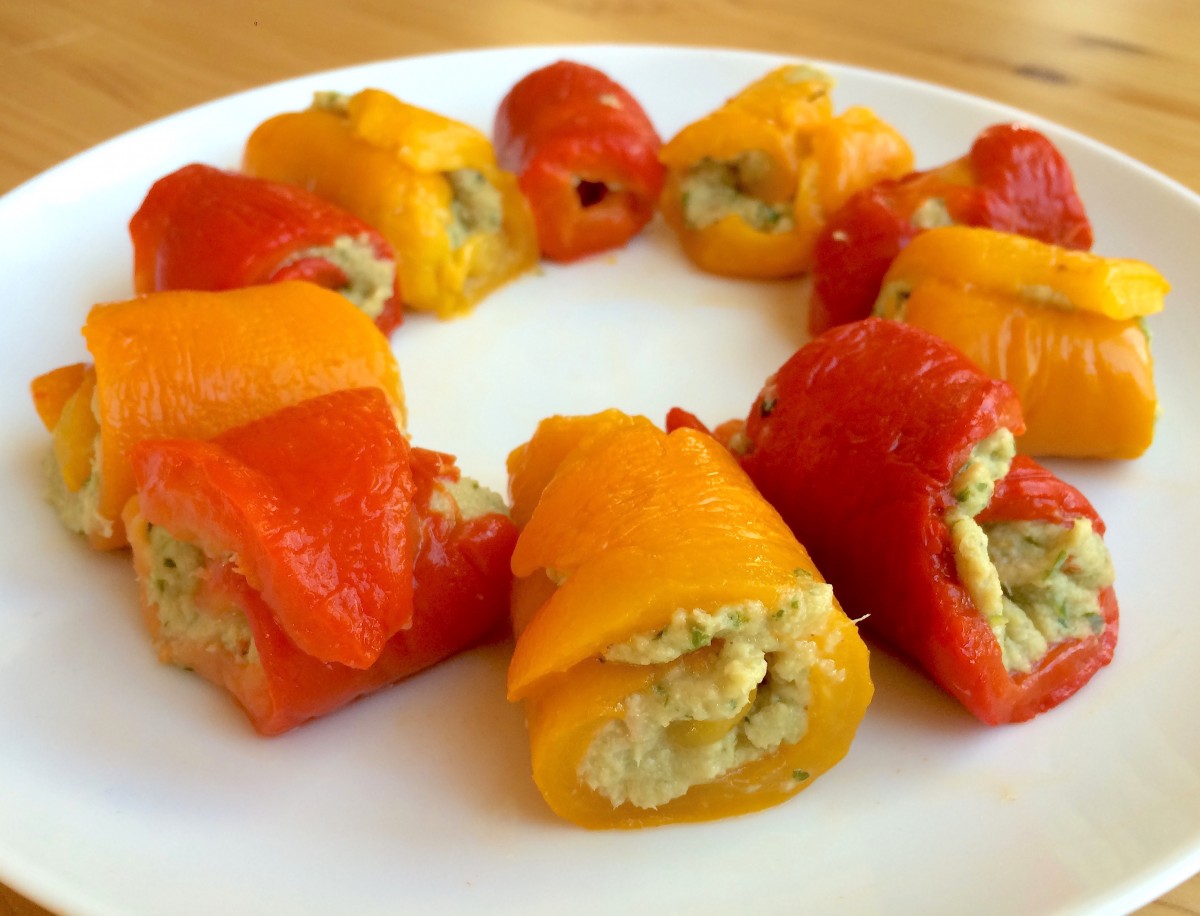 12/14/2015 by Cristiano Bonino 0 Comments
Peperoni Ripieni (Stuffed Peppers)
Inspired by Cristiano's cousin Mariangela.

You might enjoy this recipe or a similar version on our tours in Piedmont or other regions of Italy!
Ingredients for 8 people:
3 bell peppers
3 Tbsp of green sauce (see recipe here) 
1/4 lb of canned tuna
1/2 cup of breadcrumbs
4 Tbsp of milk
Directions:
Wash and dry the peppers
Prick each whole pepper with a fork in several places, then lay on a foil covered cookie sheet and bake in the oven at 400F for 40 minutes or until done
Place the roasted peppers in a paper bag, roll closed, and let cool
Carefully remove the skin of each pepper and slice them into pieces, each at least two inches wide
In a bowl with a fork mix together the green sauce, canned tuna, breadcrumbs and milk
Cover the interior side of each slice of pepper with a generous lining of sauce. Then roll
There are different versions of this recipe and I love how simple is this one. Buon appetito!