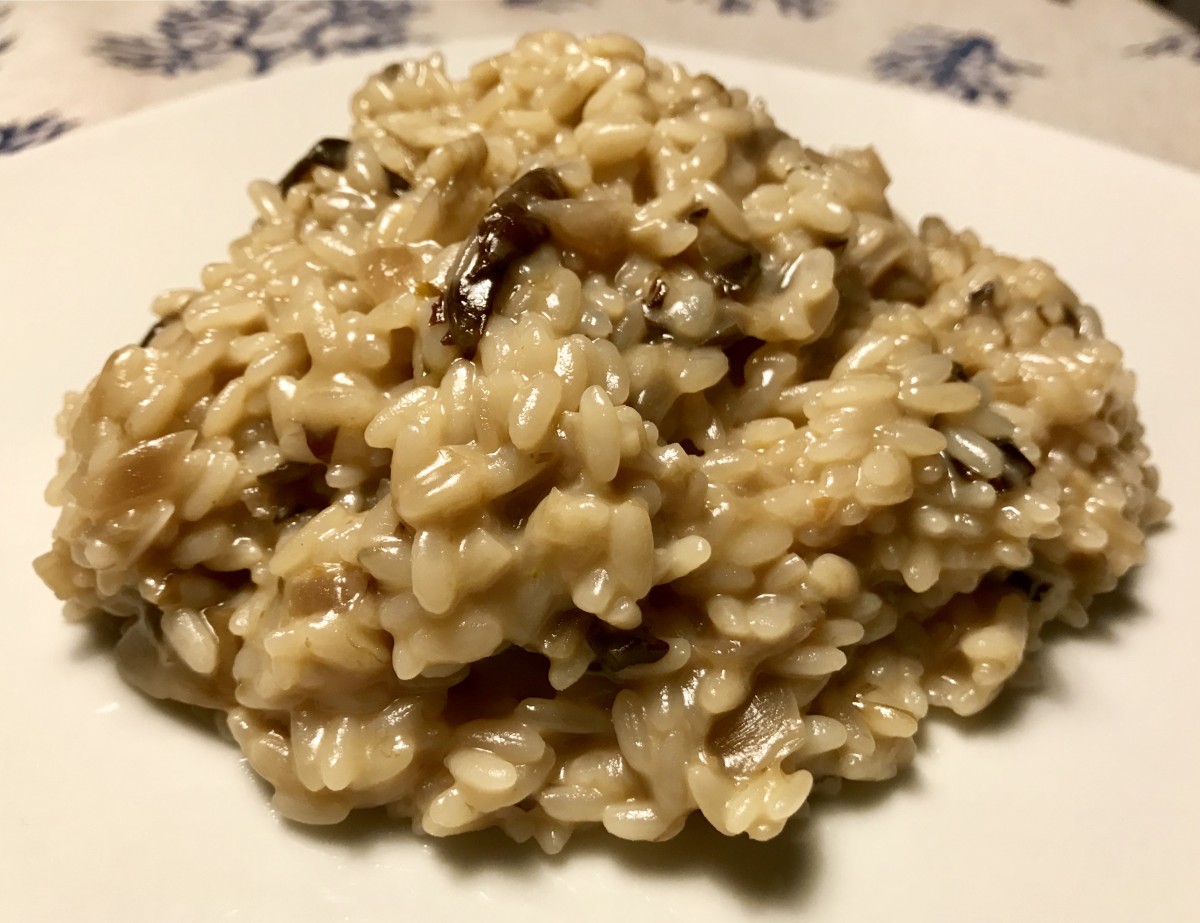 03/26/2018 by foodstoriestravel 0 Comments
Recipes Are Edible Stories
Perhaps the peak reason we're so in love with Italy is the food.  It's the first word in our name, after all.  But our culinary captivation goes far beyond taste. First comes Food; then Stories. Blending them, we say that recipes are edible stories and the very best way to experience people and place as you Travel. 
Americans who haven't deeply visited Italy may conflate Italian food with Italian-American food.  While some of the latter shares origin threads with its mother country (kitchen) roots, Italian food as you find it in Italy today is a spectacularly intricate and diverse affair.
Frankly, there is no cuisine in Italy:  there are hundreds, if not thousands, of cuisines.  Join a nonna (grandma) in the kitchen, and you get a very specific picture of Italian food.  At the home-kitchen level, the "right" way to make a dish may vary – and be hotly argued – by two neighboring villages! 
Italy takes local to a whole new level.  It's also managed to preserve and protect its food traditions like nowhere else we've seen. 
Let us give an example using the most famous of all Italian ingredients: pasta. Pasta is just one thing, right?  Wrong!  Pasta in Italy comes in more than 300 shapes called by more than 1,300 names! Cavatelli (meaning "little hollows") has 28 different names depending on the region and town!  (Our countrywoman Oretta Zanini De Vita wrote an Encyclopedia of Pasta if you want to know more.)
While showing our travelers through the windows and doors of intricate, vibrant Italy, we love to collect recipes reflecting this amazing mosaic. Recently, we published 3 after traveling in Veneto, Tuscany and Sicily. You can find each one via the link, but we also wanted to share a tidbit about what makes it so special:
Veneto:  Risotto with Radicchio Tardivo and Gorgonzola 
Did you know?  The treasured main ingredient of this dish is cultivated over multiple painstaking weeks of labor and care. You may see it in shops and restaurants in other northern regions, but it is grown only in Veneto.  Radicchio tardivo and its precoce version (grown using a different method and harvested earlier) are radicchio of Treviso. Many radicchi are celebrated in Veneto and Friuli: tondo from Chioggia, variegato from Castelfranco Veneto and the beautiful Rosa di Gorizia, to name three more!)
Toscana (Tuscany):  Pappa al Pomodoro
Did you know?  This is one of the ultimate no-food-waste dishes.  Like other Italian "edible stories" it includes ingredients that today would be considered waste.  This one (panzanella and ribollita) use stale bread. 
Bonus:  Ever tasted Tuscan bread?  You may notice it's distinct from other Italian loaves in its lack of salt. Born of desperation and carried on as tradition, salt-less loaves date back to the medieval rivalries between Tuscan city-states. Pisa controlled the sea and this led to salt taxes, which common kitchens could not afford, so they had to learn to work around it.
Sicilia (Sicily):   Arancine
Did you know?  Sicily's famous stuffed rice balls, rolled in breadcrumbs and deep-fried, were a gift to the island from the Arabs. (They were one of many – as Arabs arguably left the greatest culinary imprint on the island. Others gifts include lemons, oranges, buckwheat, saffron, sorbet, marzapane, pistachios and more!)    
Bonus:  Did you know?  Another example of the merry tiffs between municipalities, today, in the east (Catania), the name is masculine:  arancino (arancini). In the west (Palermo), it's feminine: arancina (arancine).   (Accademia della Crusca, the oldest linguistic academy in the world weighed in and, after various circumlocutions, decided that these rice balls can be correctly named in both the masculine and the feminine!)
We wish you buon appetito and buon viaggio! (good eats and happy travel)