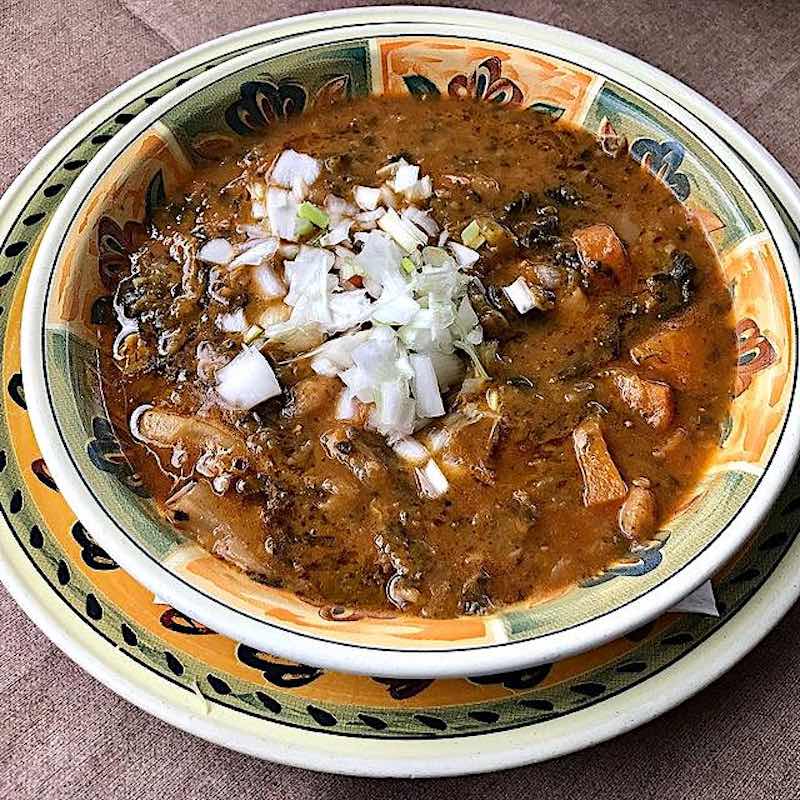 11/10/2015 by Cristiano Bonino 0 Comments
Ribollita Soup
By Elisa Cucini from Agriturismo il Molinello in Tuscany.
 
You might enjoy this recipe on our tours in Tuscany!
The traditional lovers of ribollita enjoy this dish with spring onions scooping the soup. In our case we were allowed to chop them....but, be careful, if you are sharing this dish with Tuscans, they might strongly disagree.
Ingredients for 4 people:
250 gr (¼ of a medium cabbage) of savoy cabbage
150 gr (6 slices) of dried bread (better is the unsalted Tuscan bread)
250 gr (10 leaves) of lacinato kale
1 onion
1 carrot
1 celery stalk
1 potato
250 gr (2 cups) of dried beans
100 gr (2-3 big leaves) of swiss chards
100 gr (1 cup) of canned tomatos
EVOO, salt and black pepper
Directions:
Soak the beans overnight and then cook them until they are soft
Drain the beans keeping the water. Blend half of the beans. Mince the cabbage, kale, onion, carrot, celery, potato, swiss chards and sauté them in EVOO with salt and pepper
Add the drained water you saved from the beans and continue to cook for about 20 minutes
Add the blended beans and canned tomatos then cook for another hour
Add water if needed and keep stirring adding the remaining whole beans
Slice the bread and put in a bowl, alternating with ladle-fuls of the soup for a few layers
This soup should not be runny. The bread should absorb the soup almost completely
Buon appetito!