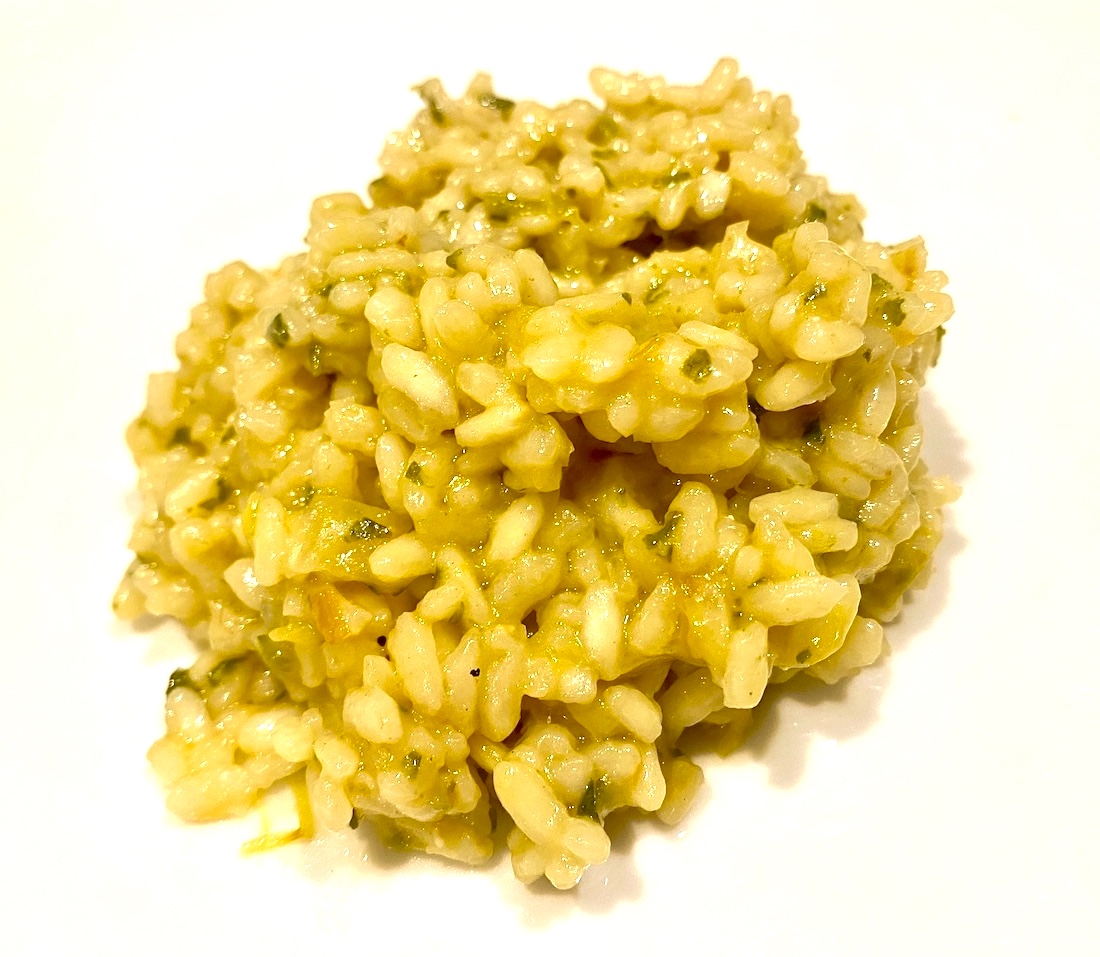 12/28/2022 by foodstoriestravel 0 Comments
Risotto ai Porri (with Leeks)
Inspired by Carlo, a Piedmontese friend from Cervere in Piedmont.
Cervere is a little town in the province of Cuneo in Piedmont, which is famous for its leek. A smaller, less pungent variety, the mild and delicate Cervere leek really sings in a risotto.
Near the end of November, in Cervere, you can even attend the local leek festival that celebrates this veggie. After harvest, leeks are stored in a dark room until they reach the peak of flavor. 
You might enjoy this recipe in Italy in the winter when leeks are in season. 
Ingredients for 5 people:
500 grams (2 and 1/4 cup) Arborio or Carnaroli rice
3 leeks
3 Tbsp EVOO
2 Tbsp finely chopped parsley
2 liters (~1/2 gallon) vegetable broth**
1/3 cup grated Grana Padano (similar to Parmigiano Reggiano) 
salt and pepper to taste 
 
Directions: 
Heat the vegetable broth (**we make ours from scratch, simply boiling for at least an hour: 1/2 gallon water with 1 big carrot, 1 big onion, 1 sprig rosemary, 2 garlic cloves, 1 big potato, 1 celery stalk, the "greens" of the leeks and salt to taste. Then we strain it to separate out the fibers)
Wash leeks and finely chop the white part (the green went into the broth)
Sauté chopped leeks in EVOO until cooked
Add the rice and stir until it is well coated (a few minutes)
Add 1 ladle of hot broth to the rice and stir. Continue stirring, adding more broth each time the rice begins to dry – i.e. has absorbed all the liquid. This usually takes around 20 minutes, total, over medium flame
When the risotto is "al dente" (nearly done), turn off the heat and add the grated cheese
Stir well to create a smooth concoction
Adjust with salt and pepper to taste and/or more grated cheese
Serve on individual plates
 
Buon appetito!