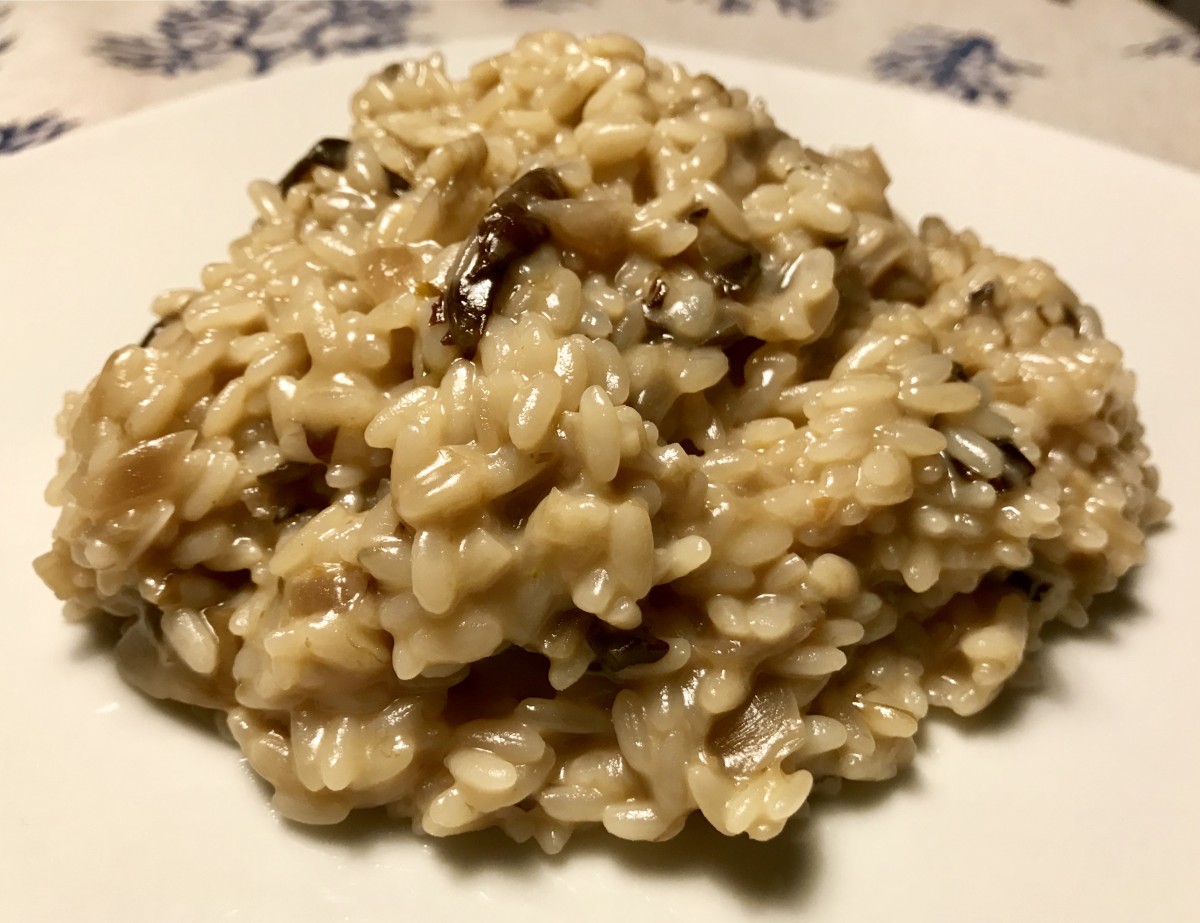 03/02/2018 by Cristiano Bonino 0 Comments
Risotto Radicchio and Gorgonzola
By Valeria, a friend from Vicenza.

You might enjoy this recipe in many regions of Italy, even if radicchio is mostly grown in the Veneto region. 
Ingredients for 4 people:
320 grams (1 and 1/2 cup) of Arborio rice
1 liter (1/4 gallon) of vegetable broth
1/4 lb of Gorgonzola cheese (or Taleggio or similar)
3 Tbsp EVOO  
1 small onion
225 grams (1/2 lb) of radicchio (in Italy we love to use the Radicchio tardivo | see pic below)
salt and pepper to taste 
Directions: 
Finely chop the onion and sauté with EVOO in a pan for a few minutes
Then chop the radicchio and add it to the pan with the onions
Cook the veggies for at least 10 mins
Add the rice to the cooked radicchio and onions and stir until it's coated with oil (a few minutes)
In the meantime heat up the vegetable broth (we made it simply just boiling water with 1 big carrot, 1 big onion, 1 sprig of rosemary, 2 garlic cloves, 1 big potato and 1 celery stalk)
Add 1 ladle of hot broth to the rice and stir. Continue stirring and add more broth when the rice begins to dry – i.e. absorbs all the liquid (usually it takes around 20 minutes on medium flame to complete the process) 
When the risotto is nearly done "al dente" add the gorgonzola and stir to make a smooth concoction
Adjust with salt and pepper to your taste and serve on individual plates 
Buon appetito!