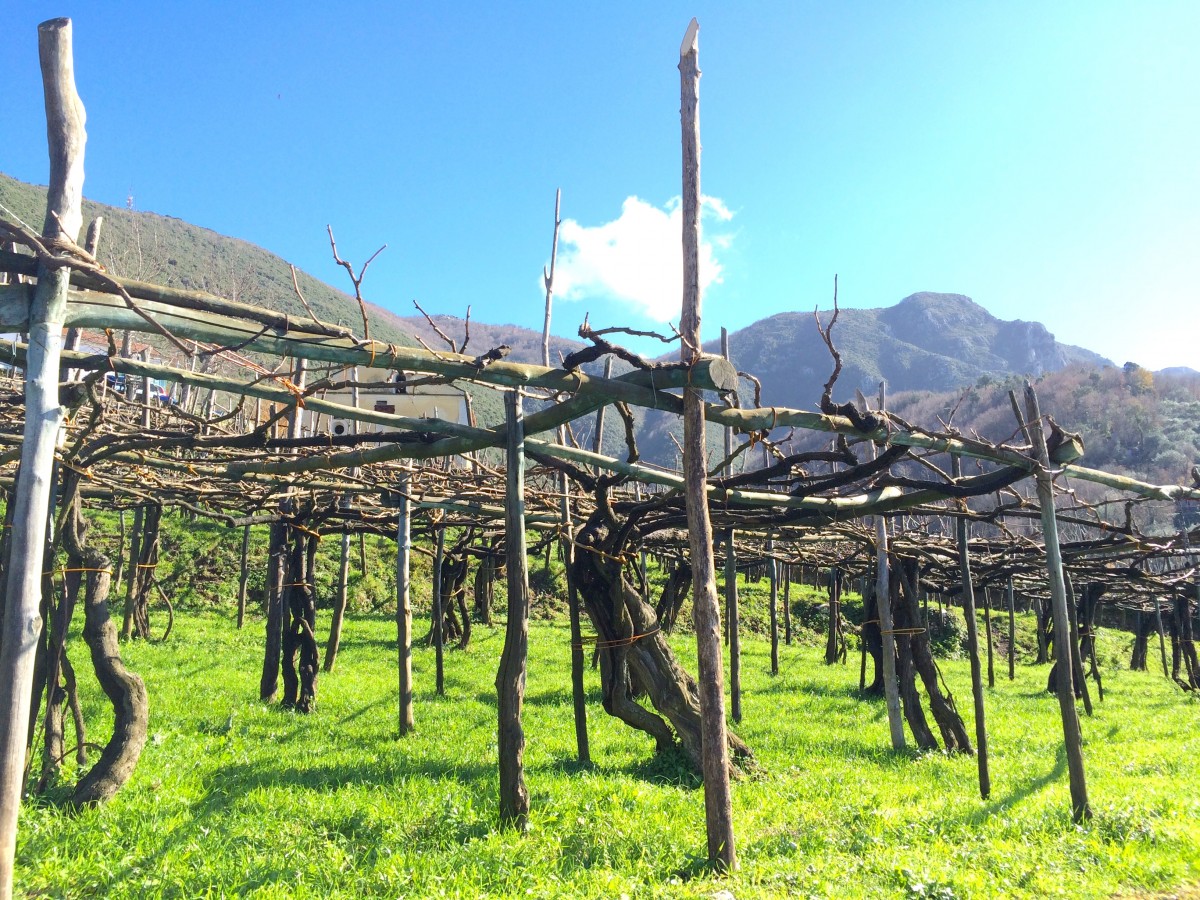 04/05/2016 by Cristiano Bonino 0 Comments
Savoring Stories and the Power of Food
During my last dinner out with friends at Giulia in Cambridge, while talking about wines, I mentioned a producer that I had recently visited who makes his noble nectar from 100+-year-old vines of local, indigenous varieties called "Tintore" and "Piedirosso."
Knowing my friend's passion for wine, I got excited to show him the photographs I'd taken one month earlier of these big vines that survived the phylloxera (according to producers it was because of the volcanic ashes in the soil from nearby Vesuvius) and the wine-tasting we enjoyed with the winemakers (who are brothers) Luigi and Gaetano Reale. We had met them through their local friends in the Tramonti region where they work and live, just 7 miles inland from the more famous Amalfi.
"This is the wine that I was drinking while waiting for you before!" My friend exclaimed. I turned around and there on the blackboard was chalked the name and grapes I had been describing and that were being featured that night (now available in our Boston area thanks to Giulia Restaurant and its brilliant chef and sommelier).
Thinking and talking about this small-scale wine producer who promotes indigenous and lesser-known varietals made me realize that sharing the stories I learned from them was a big part of the joy and experience of this dinner paired with wine made over 4.000 miles away!
After fifteen years of traveling Italy, I have developed a passion not only for food (meaning whatever is edible in liquid or solid form… Remember that, at least in Italy, peasants used to drink wine as a source of energy like food!), but also for collecting the stories of the people who made it!
I cannot imagine anything more enriching than people's lives, experiences and stories to be inspired and to help me try to be a better person.  
My love for stories goes back to my time spent with my grandma Letizia in Italy. She would tell me about her past, from when she was close to be killed by fascists to when she used to make love with my grandfather in the forest while out collecting wood for the winter. What I am now is the result of metabolized stories and experiences, looking back to learn from the past, at the same time imagining a better future. 
I'll never forget the Piedmontese recipe for anchovies with green sauce written in my grandmother's hand. She is no longer here but when I make it, I feel like she is still with me and alive through the multi-sensory memories of when we used to share her food—an onion frittata or insalata russa or bagna cauda or stuffed cabbage.
Stories, conviviality and tasty food are the three components I look for when enjoying a meal, either on the road or at home. Eating together is the best way I've found to connect with yourself, with the people who made the food, and the ones with whom you are sharing—or have shared— this edible gesture of love.
Salute, buon appetito e buon viaggio!