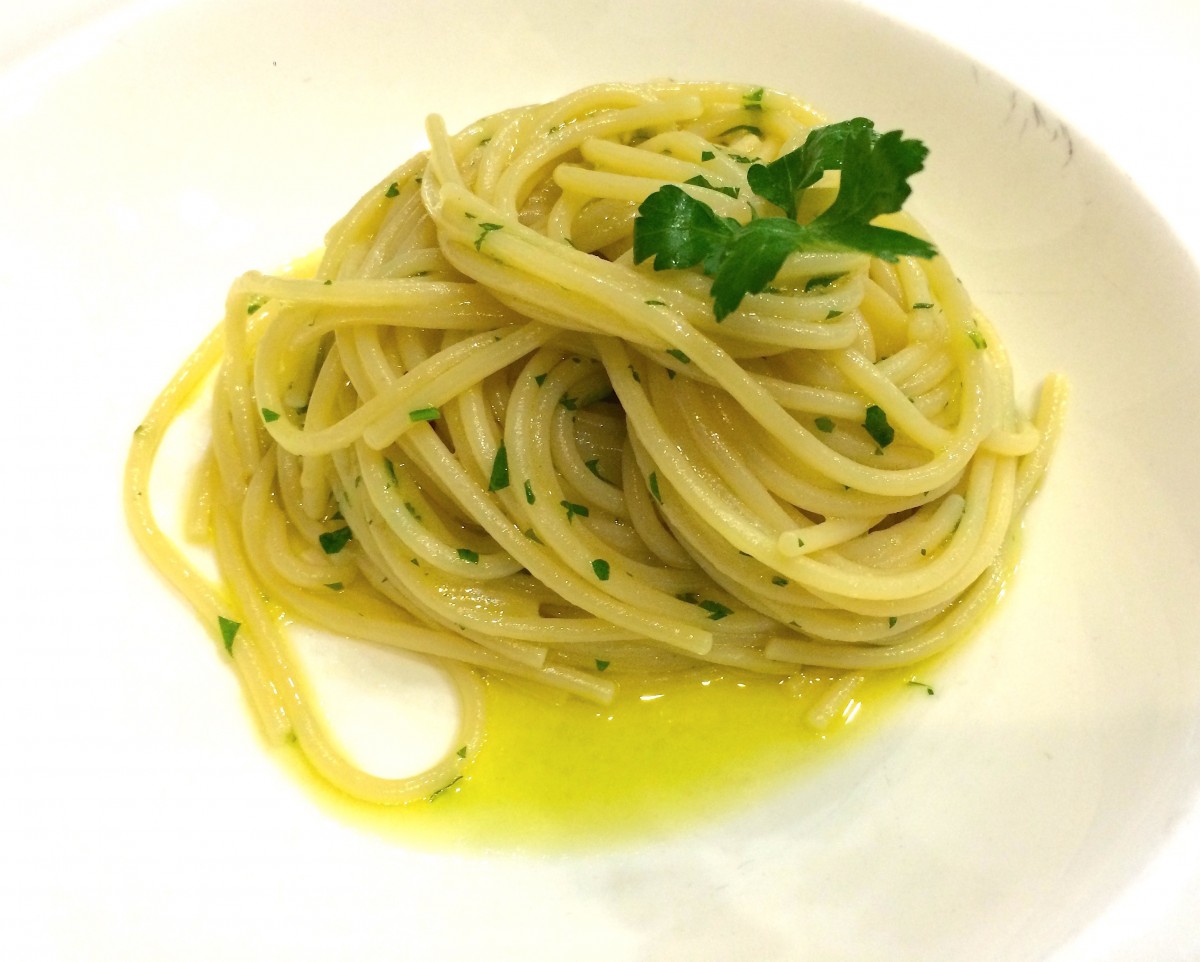 04/22/2016 by Cristiano Bonino 0 Comments
Spaghetti con Colatura di Alici (Anchovies Extract)
Inspired by Chef Pasquale Torrente at Ristorante il Convento in Cetara.

You might enjoy this recipe at Ristorante Il Convento in Cetara on our tour in the Amalfi Coast, inspired by Chef Pasquale Torrente (see below his original recipe in Italian and translated in English)**
Ingredients for 4 people:
454 gr (1 lb) of spaghetti or linguine (we recommend a brand that notes "pasta di gragnano" – or the method of extruding with bronze dies and slowly drying… the superior texture and sauce pairing!)
1 gallon water
chopped up parsley (we used 1 Tbsp)
colatura di alici (we used 2 Tbsp of anchovies extract that we found in the North End in Boston. Some producers in Cetara are also part of the local Slow Food Presidium. More info here)
1 garlic clove
6 Tbsp EVOO  
1 fresh chili pepper 
Directions: (this is our version of recipe inspired by chef Pasquale and adjusted to our taste) 
Peel and crush the garlic (either finely minced or whole, your choice) in a bowl with EVOO, anchovies extract (Chef Pasquale adds this ingredient at the end, when pasta is almost ready to be served), chili pepper and parsley. Stir to emulsify 
Bring water to a boil without adding salt
Cook the pasta and taste it before draining it to confirm "al dente."
Mix pasta and sauce to let all the ingredients combine smoothly. Adjust to your taste adding more EVOO and or anchovies extract
Buon appetito!
** "Mettete in una insalatiera l'aglio, il prezzemolo e il peperoncino tritati in olio d'oliva. Cuocete la pasta senza sale al dente e unitela al condimento. Aggiungete la colatura a vostro gusto." (In a salad bowl add chopped garlic, parsley, and chili pepper mixed with EVOO. Cook the pasta without salt in water and mix with the sauce. Add anchovies extract adjusting to your taste)