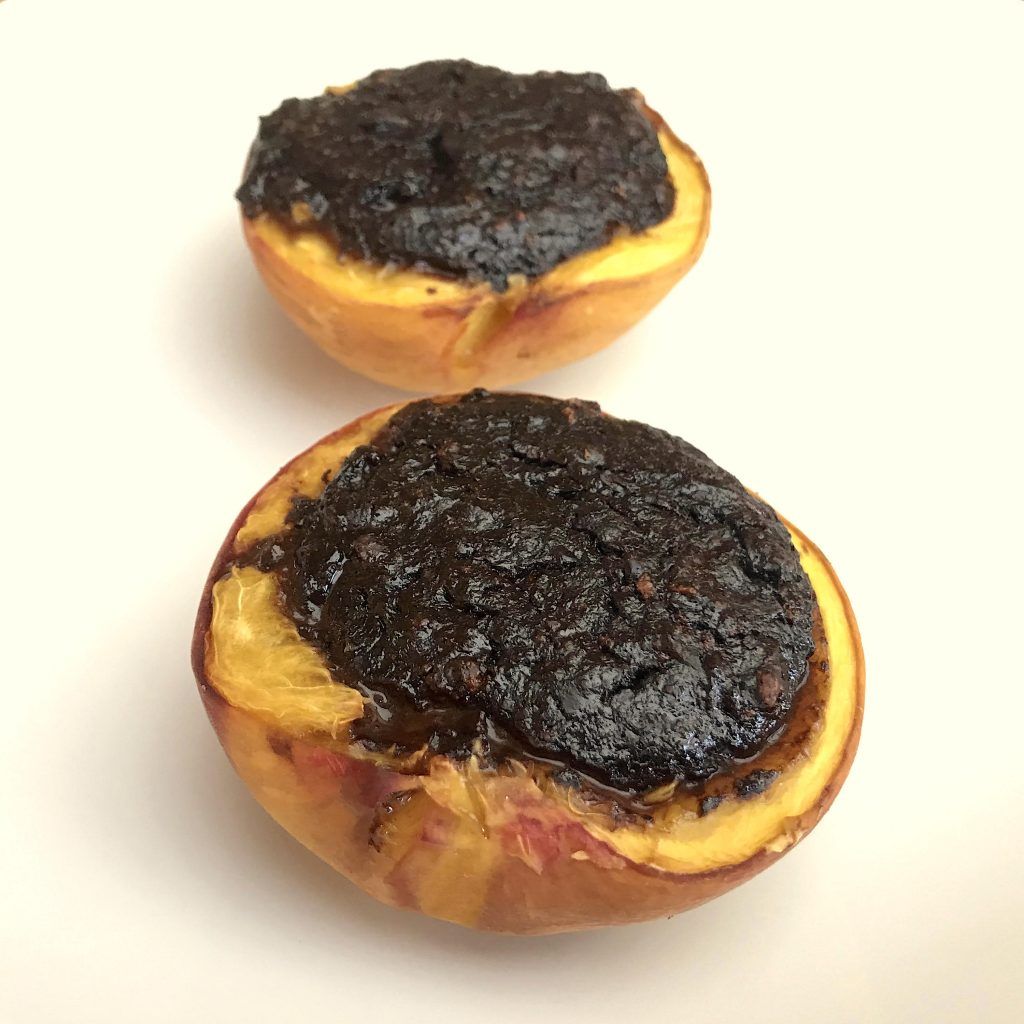 08/24/2019 by foodstoriestravel 0 Comments
Stuffed Peaches Piedmont Style
By Paola Pedergnana (Cristiano's mother).

Sharing here a delicious and personal recipe that comes to us from Paola Pedergnana, Cristiano's mother. You might enjoy it on one of our summer tours in Piedmont (when peaches are in season). Did you know that amaretti cookies are native to Piedmont?
(This recipe was passed orally from Paola's mother Letizia to Paola and on to Cristiano. Here is our attempt to capture it in written form.)
Ingredients for 4 people:
4 large peaches
8 amaretti
2 Tbsp of cocoa powder
Directions:
Wash and halve the peaches, removing each pit  
With a small knife, scoop out some of the pulp from each half
Coarsely crush the amaretti and mix with cocoa powder and the peach pulp
Stuff each half with this delicious concoction
Bake in the oven for 40 mins at 400F
For a richer result, add a beaten egg and some sugar to the stuffing, and a flake of butter atop each of the stuffed halves before baking (not necessary in our opinion – we prefer three ingredients only)
Buon appetito!