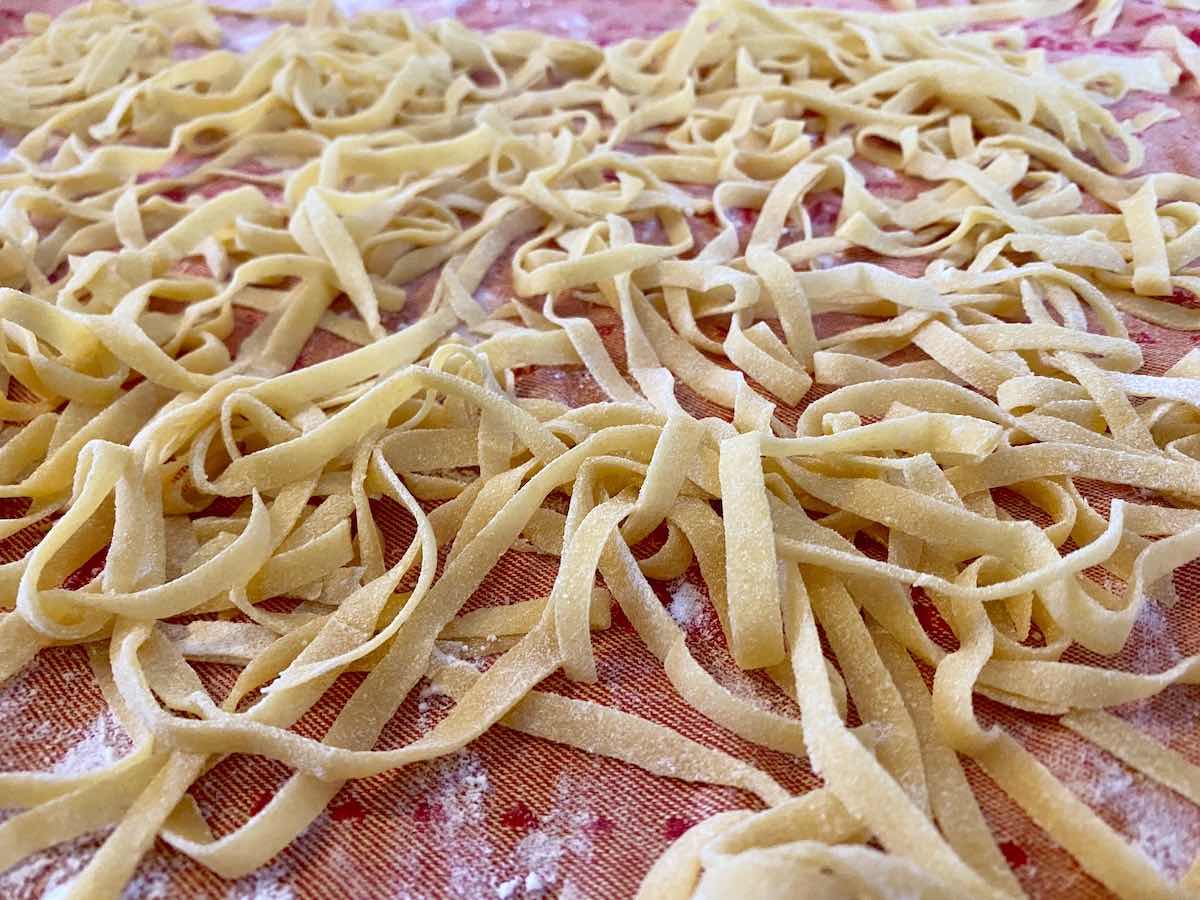 11/10/2015 by Cristiano Bonino 0 Comments
Tagliatelle with Sausage and Cabbage
By Elisa Cucini from Agriturismo il Molinello in Tuscany.

You might enjoy this recipe on our tour in Tuscany or other regions!  
Ingredients for tagliatelle all'uovo (egg flat noodles) for 4 people:
200 gr (1.5 cups) of whole purpose flour (50 gr per person)
200 gr (1.5 cups) of semolina flour (50 gr per person)
4 eggs (1 egg per person)
coarse salt for the water for the pasta (as much as it tastes slighlty salty)
Directions:
Make a small "mountain" of both flours mixed together and then a "little crater" in the middle
Pour beaten eggs in the crater and little by little incorporate flour into it, kneading to get your dough
Roll out your dough and cut it in flat strips to form your tagliatelle
Ingredients for sauce with sausage and savoy cabbage (you can also replace savoy cabbage with lacinato kale):
1 savoy cabbage
2 sausages
EVOO
2 cloves of garlic
Directions:
Chop the cabbage. Over a medium flame, sauté cabbage with EVOO and garlic cloves peeled and sliced into halves
In another pan over a medium flame, cook the sausages, mashing them with a fork until almost done
Mix the cabbage with the sausage and sauté for a few minutes
Add the sauce to the drained pasta and mix them well
Buon appetito!