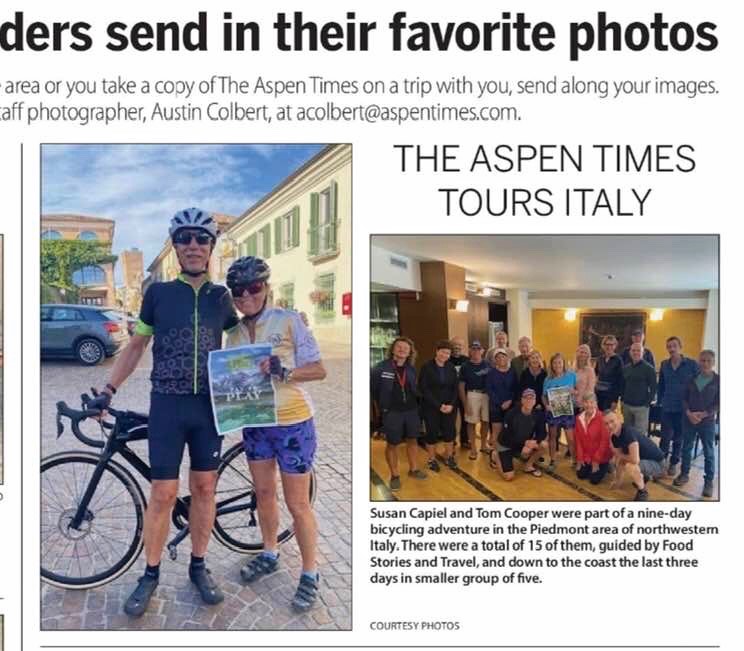 10/17/2022 by foodstoriestravel 0 Comments
The Aspen Times
Wonderful guests Susan and Tom shared photos of their Piedmont cycling tour with The Aspen Times.
"Susan Capiel and Tom Cooper were part of a nine-day bicycling adventure in the Piedmont area of northwestern Italy. There were a total of 15 of them, guided by Food.Stories.Travel., and down to the coast the last three days in smaller group of five."
The Aspen Times for October 16, 2022.