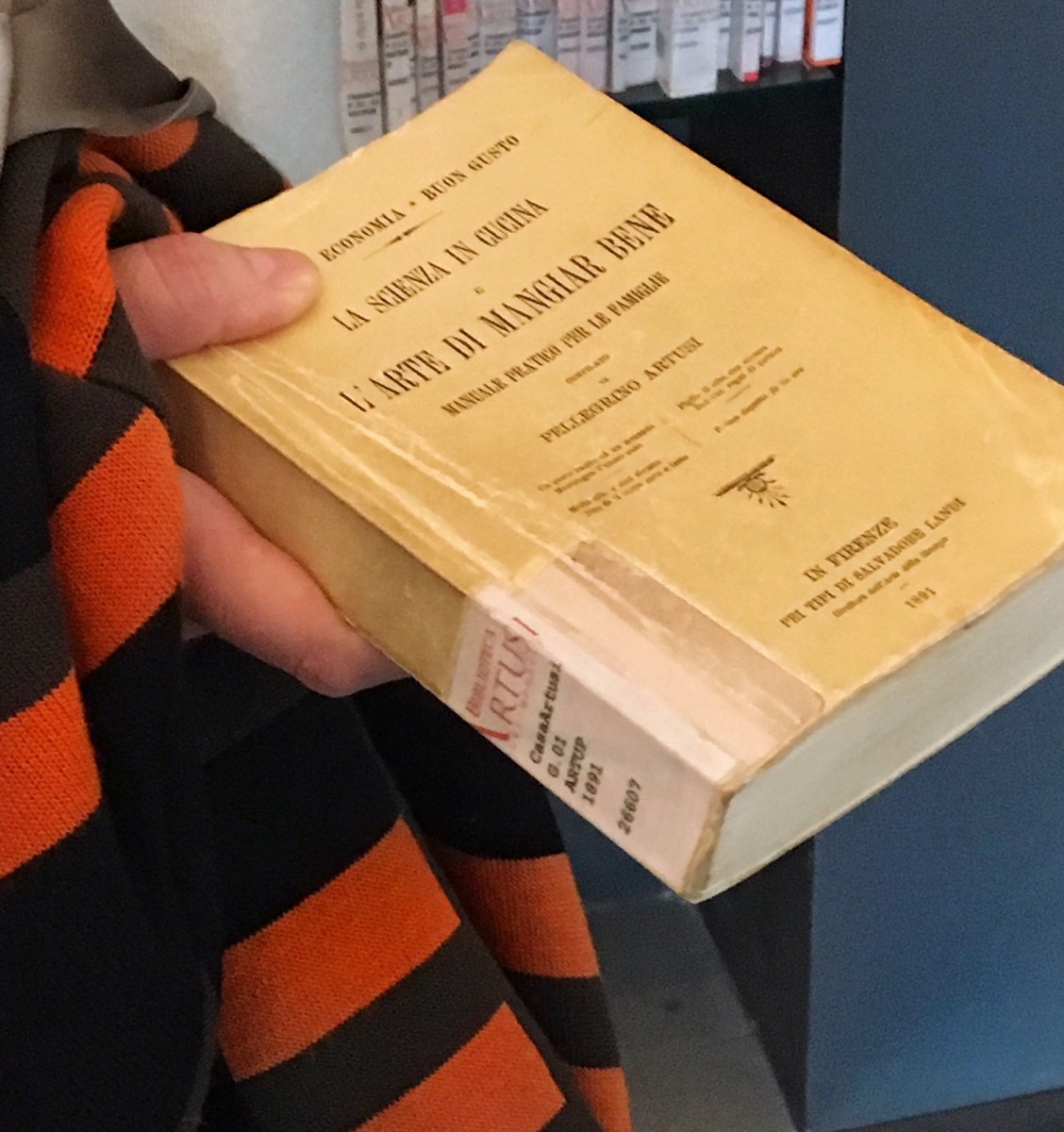 01/31/2018 by Rachel Greenberger 0 Comments
The Original Italian Cookbook
Food.Stories.Travel. is about making you feeling like an insider when you're in Italy—on the road, at the table, and in all the places in between. When it comes to Italian culinary traditions, the insiders all know Artusi. This January, we traveled to Forlimpopoli, the little town in picturesque Emilia-Romagna, where Pellegrino Artusi was born.
In 1891, Artusi published his cookbook. Called Science in the Kitchen and the Art of Eating Well, it shared stories and tips, and included 475 recipes from Romagna, Toscana, and other parts of Italy.
A passion project, Artusi invested two decades in compiling the book. As he traveled for the family business, he would venture into the kitchens of simple locande (rustic inns or lodges that also serve food) to watch, record, and translate what he saw. Artusi scholars maintain that he did so with the conscious intention of contributing to the national identity. (Italian independence had come only 30 years before.)
His wasn't the first cookery book in Italy, but it was the first to set aside the terminology and techniques of the lofty French kitchen in favor of la cucina della nonna (grandmother's cooking). Our guide at Casa Artusi explained that while "the chef" was born in the feeding of the nobility (then carried over to restaurant culture in France), Italian cooking was and always has been about the home. It was this sort of cuisine that Artusi wanted to appreciate and uplift.
Twenty years and fourteen editions later, Artusi's book was a hit. By 1911, Artusi had exchanged letters with thousands of cooks from all over the country who inspired him to tweak existing recipes and add 315 more. Italian historian Piero Camporesi wrote that Science in the Kitchen and the Art of Eating Well "did more for the unification of Italy than The Betrothed [believed to be the most widely read novel in the Italian language] ever did."
It was an inspiration to be in Artusi's house and library, especially guided by its dynamic director, Susy Patrito Silva whose passion for his legacy is palpable. If you care about food and the way it connects us, any trip to Romagna should be certain to include a visit to Casa Artusi.