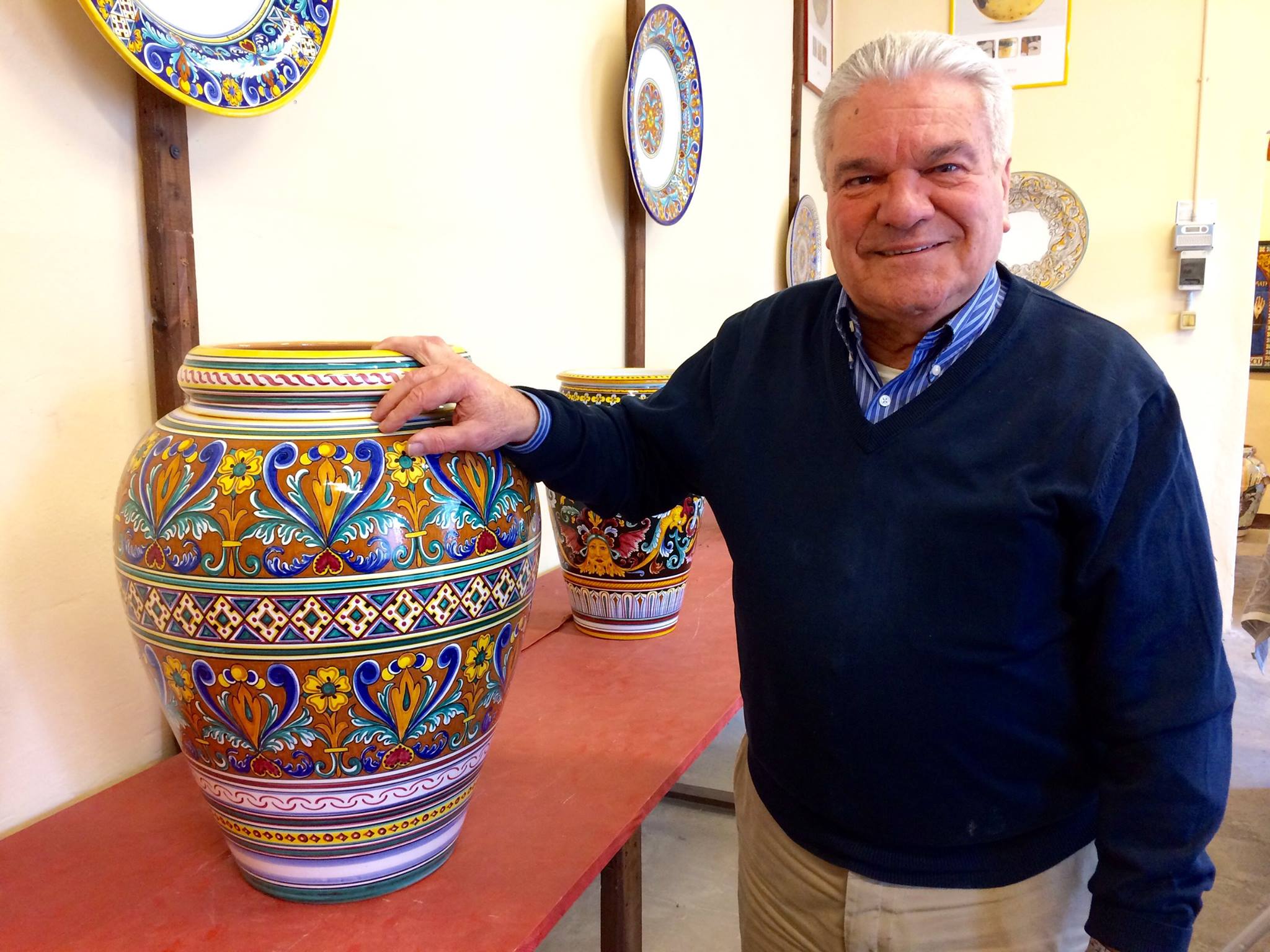 05/26/2021 by Rachel Greenberger 0 Comments
Why family enterprise endures in Italy
In Abruzzo last week, Cristiano and Alessandro met third and fourth generation wrought iron artisans in Pescocostanzo. "One of our main reasons to travel," Cristiano said, "is to meet people like Enrico and Nicodemo. Bottega Donatelli is a precious piece of heritage worth knowing, preserving, and celebrating on tour."
From Abruzzo, they drove south to Molise (once part of Abruzzo) to visit the bell makers of Agnone, whose skills in metal work trace back to the ancient Samnites. Campane Marinelli made its first bell around the year 1000. Twenty-six generations have handed the work down. Official supplier to the Vatican, it is the oldest bell foundry in the world.
How are family firms like Donatelli and Marinelli able to survive? It helps that Italians have long built their identities around the anchors of family and place.
Many Italians continue to live in small towns and remote villages, most of which feature a small grocery or market and a bar (café). Italy has long stood firm against the trend of consolidation that engulfed the rest of western Europe. As recently as five years ago, small, traditional grocery stores represented the largest share of the food retail sector. The world over, small, locally-owned food businesses serve to fix people to their community.
Beyond a thriving "Main Street," it is also worth noting that two thirds of Italians between the ages of 18 and 34 live with their parents. So clearly the cultural stigma of "staying home" that young people of other cultures face is much less an issue in Italy.
And, in contrast to America's origin story, which revolves around an exodus to a New World, Italy's story anchors on deep roots in a specific place. In Italy, two towns just a few miles apart easily maintain different histories, traditions, and dialects. (Historically, they may have been bitter and bloody rivals.) Identity can drill down even to the neighborhood level: Think of the 17 contrade of Siena who violently ride the Palio. Italy's tribal origins are very much alive in her people's blood.
Such conditions are conducive to the endurance of place-based family enterprise. They support the next generation in seeing how to belong at home, which enables them to embrace the work of their forefathers and carry on the family story.
For Americans traveling in Italy, a visit to Donatelli, Marinelli, or Grazia Maioliche in Deruta (500-year-old potters) offers a glimpse into a hallowed past of continuity, tradition, and legacy. For locals, it offers joy. One year ago, we posted this video of third-generation cheesemaker Francesco Sgarlata from Masseria Sgarlata. His hometown of Scicli made it surge on Facebook.
For us, sharing these stories is as much about feeding local pride as it is about inspiring visitors.