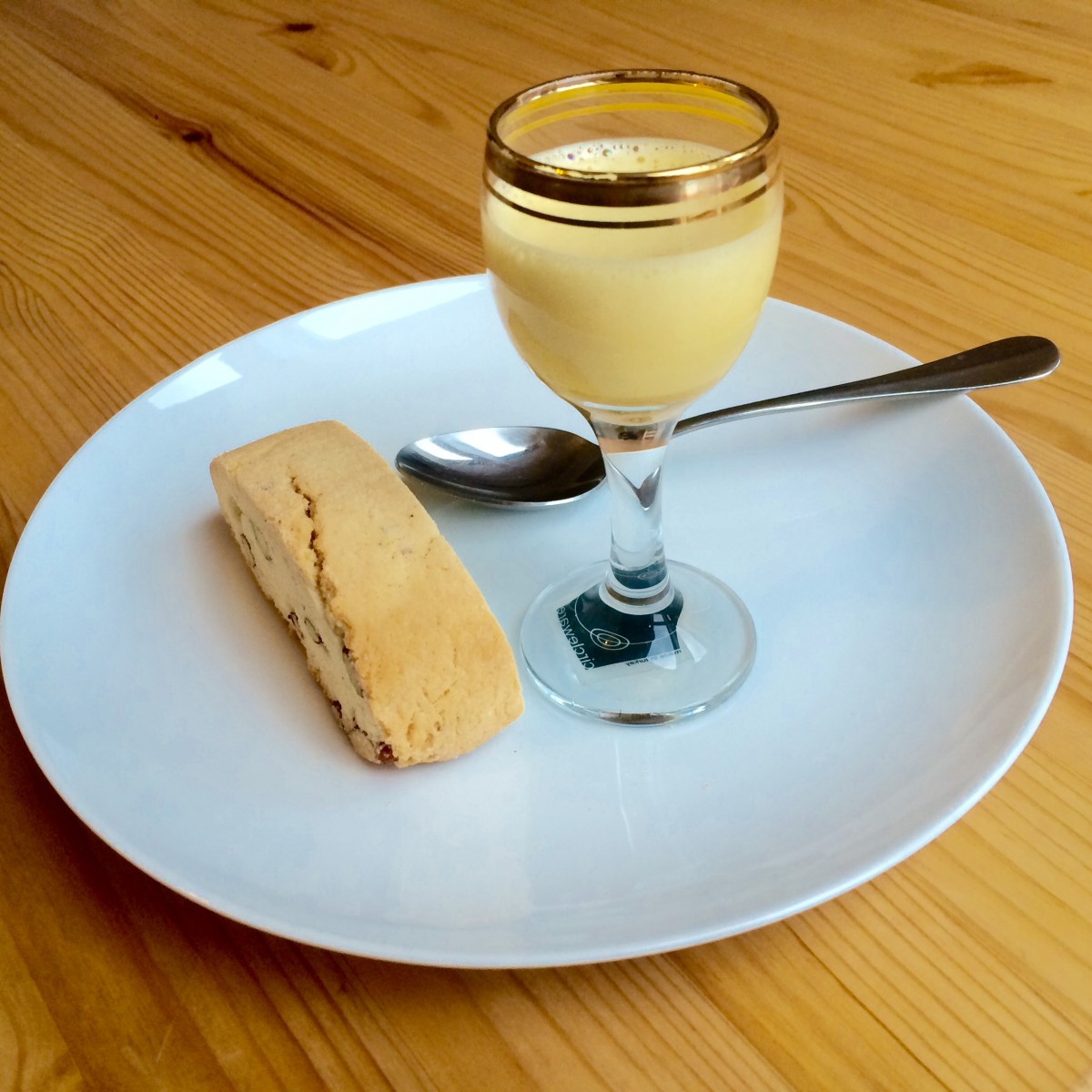 12/01/2015 by Cristiano Bonino 0 Comments
Zabajone
By Chef Piera at L'Infernot Restaurant and B&B in Piedmont.

You might enjoy this recipe on our tours in Piedmont!
Ingredients for 4 people:
4 eggs
4 Tbsp of sugar
4 Tbsp of Marsala wine (you can use Moscato dessert wine as well or any other type of wine)
1 cup of water
Cookies or a cake (traditionally served in Piedmont with Krumiri cookies or hazelnut cake)
Directions:
Separate the egg yolks from the whites
Whisk together the yolks with the sugar in a small bowl
After a few minutes, when the mixture becomes dense enough, add the wine
Heat the water in a pot (used for cooking the zabajone in bain marie or double boiler style)
Once the water is hot, place the bowl in the hot water (I usually hold it on one side with a glove) and keep whisking until the zabajone becomes frothy (a few more minutes, usually)
Serve in a small glass or bowl and enjoy it by itself or dipping cookies or a slice of hazelnut cake
Buon appetito!