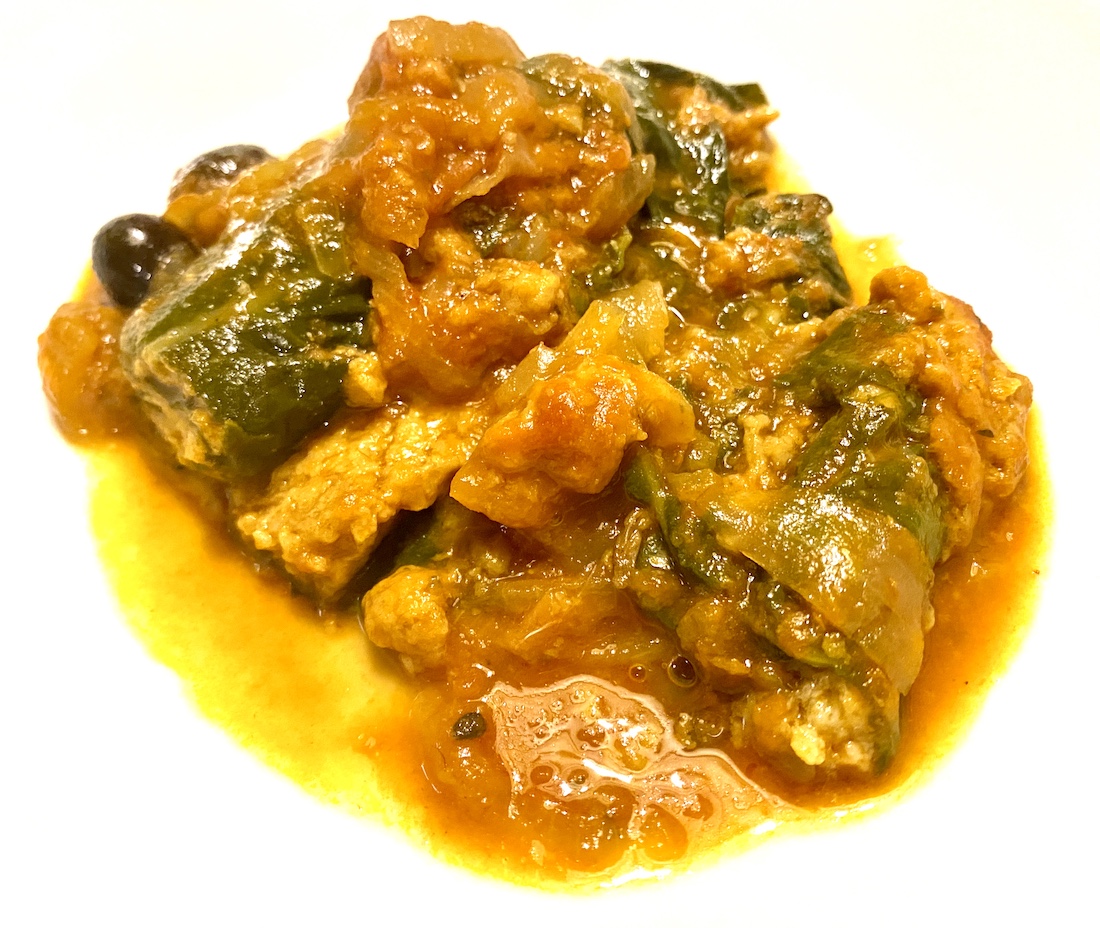 03/11/2023 by foodstoriestravel 0 Comments
Lavagna's Broccolo with Stingray
By Lorenzo Dasso, a Liguria fisherman (and architect!) whose recipe and story were published in Italian in the local newspaper Levante News.
For more info on this story, you can see our blog here in english.
Ingredients for 4 people:
1 stingray (you can substitute white fish, which will fall apart nicely after one hour's cooking)
1 head of broccoli (ideally from Lavagna!)
1 onion
1/3 pound (150gr) tomatoes
1 sprig of marjoram
16 olive taggiasche (tiny olives typical of Liguria)
1 egg
~1/4 pound (100 gr) ricotta
~¼ pound (100 gr) of day-old bread (dry bread)
2 ½ liters of milk
3 TBSP EVOO (from Liguria, of course!)
Salt and pepper to taste  
Directions:
Cleaning the stingray: De-scale, eviscerate, and wash the stingray well. (This can be done by your local fishmonger. It is NOT mandatory that you clean your own fish
Put it into a pot of cold water. Boil it, drain it, and then let it cool down
Rinse the broccoli. Remove the leaves and parboil (blanch) them. Then drain them and leave them on a dishtowel to dry
Mince the onion, and sauté in a pan with EVOO until golden brown; add chopped tomatoes, olives, and a pinch of salt and cook over medium heat for about 15 minutes
While your stew cooks, turn to the stuffing. Remove the cartilage and skin from the stingray and transfer the remaining flesh to a bowl
Soak the bread in the milk. Squeeze out once, then mix with the stingray. Add the ricotta, one beaten egg, marjoram (minced finely), and pinch of salt. Mix all well
Spread out the leaves of the broccoli, and fill them, each, with stuffing and roll them up
Place the rolls into the stew, add water, and season with pepper. Cook over a low flame for one hour
On each plate, offer four stuffed broccoli leaves drizzled with a ladle of stew, and serve
Buon appetito!
Fisherman Lorenzo photo credit Laura Bianchi