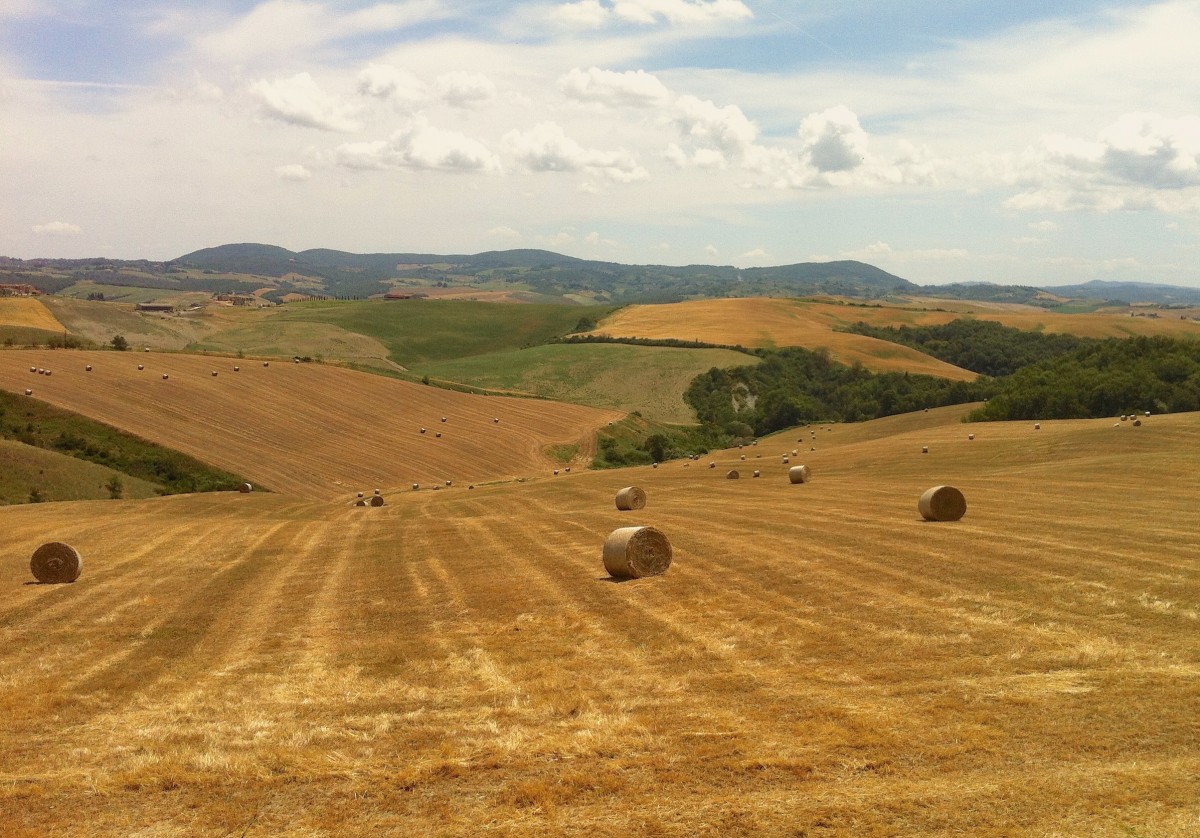 02/02/2016 by Rachel Greenberger 0 Comments
A Slice of the True Tuscany
Few places left on earth still feel like nothing has changed in three hundred years. Bhutan is one. Tuscany's Crete Senesi is another. 
For five days, we stayed in the Crete Senesi at Agriturismo Il Molinello, owned by our friends Sandro and Elisa and their kids Emma, Guido, and Bernardo. Cristiano and I call them "the family from Mulino Bianco" (referring to the idyllic family from the breakfast cereal ads). While Sandro and Elisa are among the most wonderfully real people we know, their homestead does feel like a dream.  
Originally from Siena, in 1997, Sandro and Elisa decided the life they wanted for themselves and their children was in the countryside. Now, after twenty years of restoration, Il Molinello has truly reached its peak. Sandro's parents Paola and Mauro keep the garden. His father trains truffle-hunting dogs. There are chickens for fresh eggs each day and to vacuum up any table scraps. And Elisa is a magical baker and maker. (Breakfast here is a thing to behold.)
In the travel business, it's become hackneyed to call a place "real" or "authentic" but few farmstays compare to this one. Undoubtedly Italy's most popular tourist destination, Tuscany retains many of its traditions and protects its pristine landscapes. However, in many places, the true local culture has given way to the tourist.
Not here. As an agriturismo, Il Molinello is certainly for visitors. But it's also the family's home, their dream for the next generation, and their pride--to share their slice of heaven on earth— its culture, history, cuisine, geology, and even ornithology—with the world.
Agriturismo Il Molinello is just thirty minutes from Siena, ninety from Florence. This wonderful video by our friend Jenny Woodward will surely whet your appetite. 
Peruse where we go in Tuscany while enjoying a couple of Elisa's cantucci* with a glass of Vin Santo. (Or another of Elisa's recipes: classic Tuscan ribollita.)  


*Cantucci are a type of Tuscan cookie. After Italians came to America, somehow, "biscotti" came to reference cantucci (in Italian, "biscotti" just means "cookies").